HighLine 200
Minimalism at its best
Straightforward design and continuous handle profiles in combination with a washbasin top made of high-quality porcelain ceramic become a highlight at second glance! The special thing about the washbasin tops: They are UV-resistant and absolutely scratch-resistant, among other things.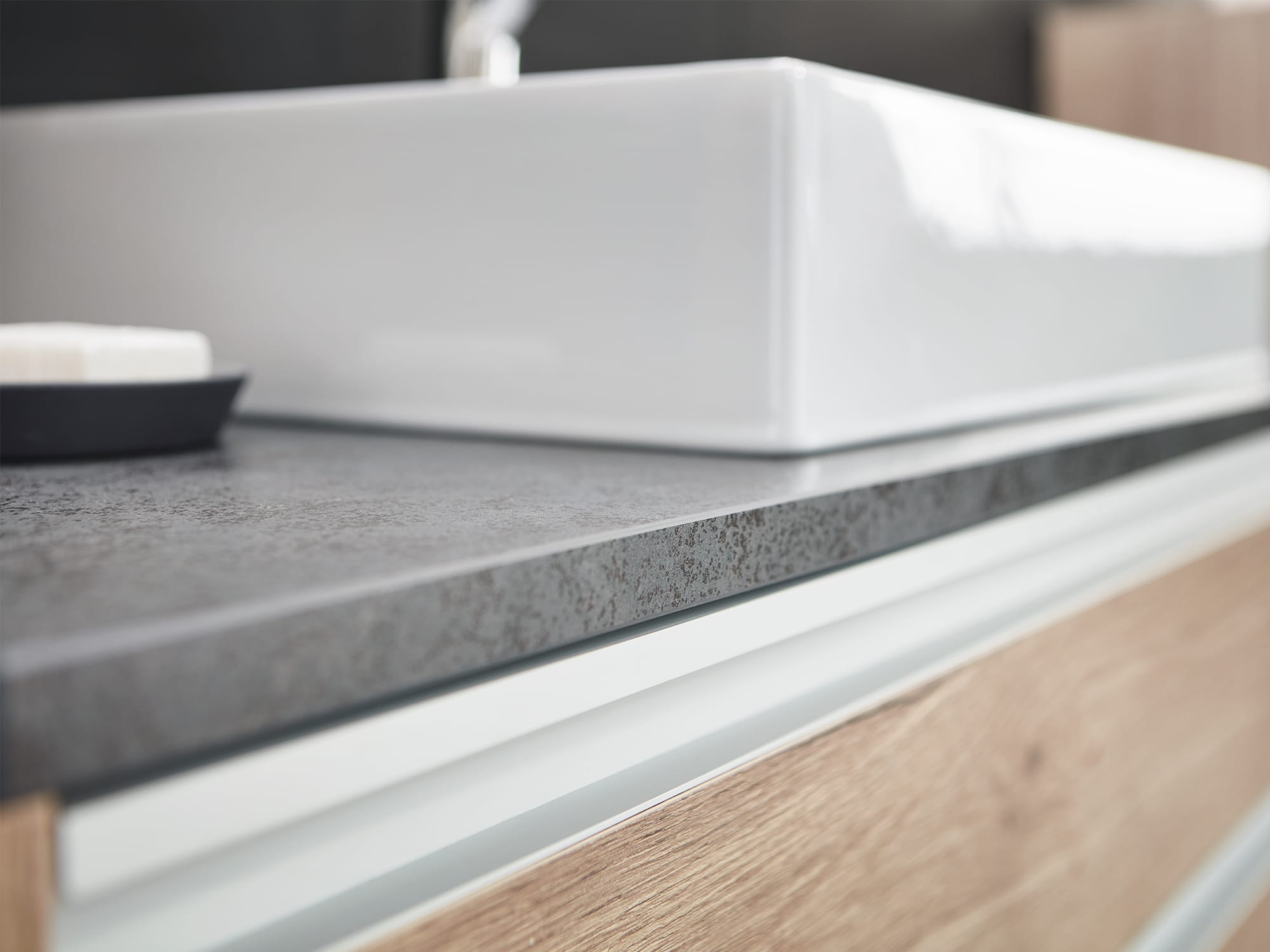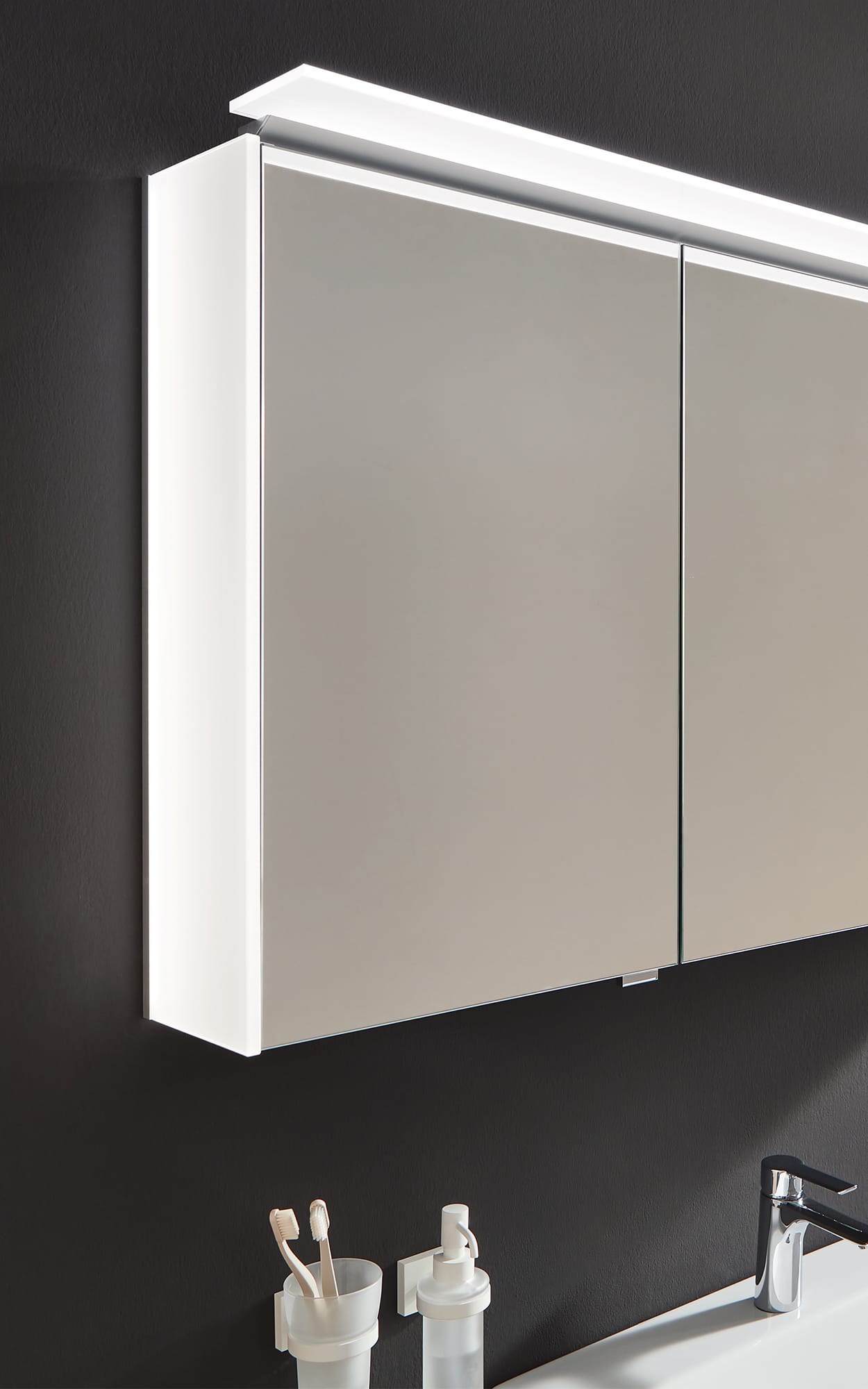 Not only the porcelain ceramic plates are convincing. The mirror cabinet with side LED panel lights is another eye-catcher.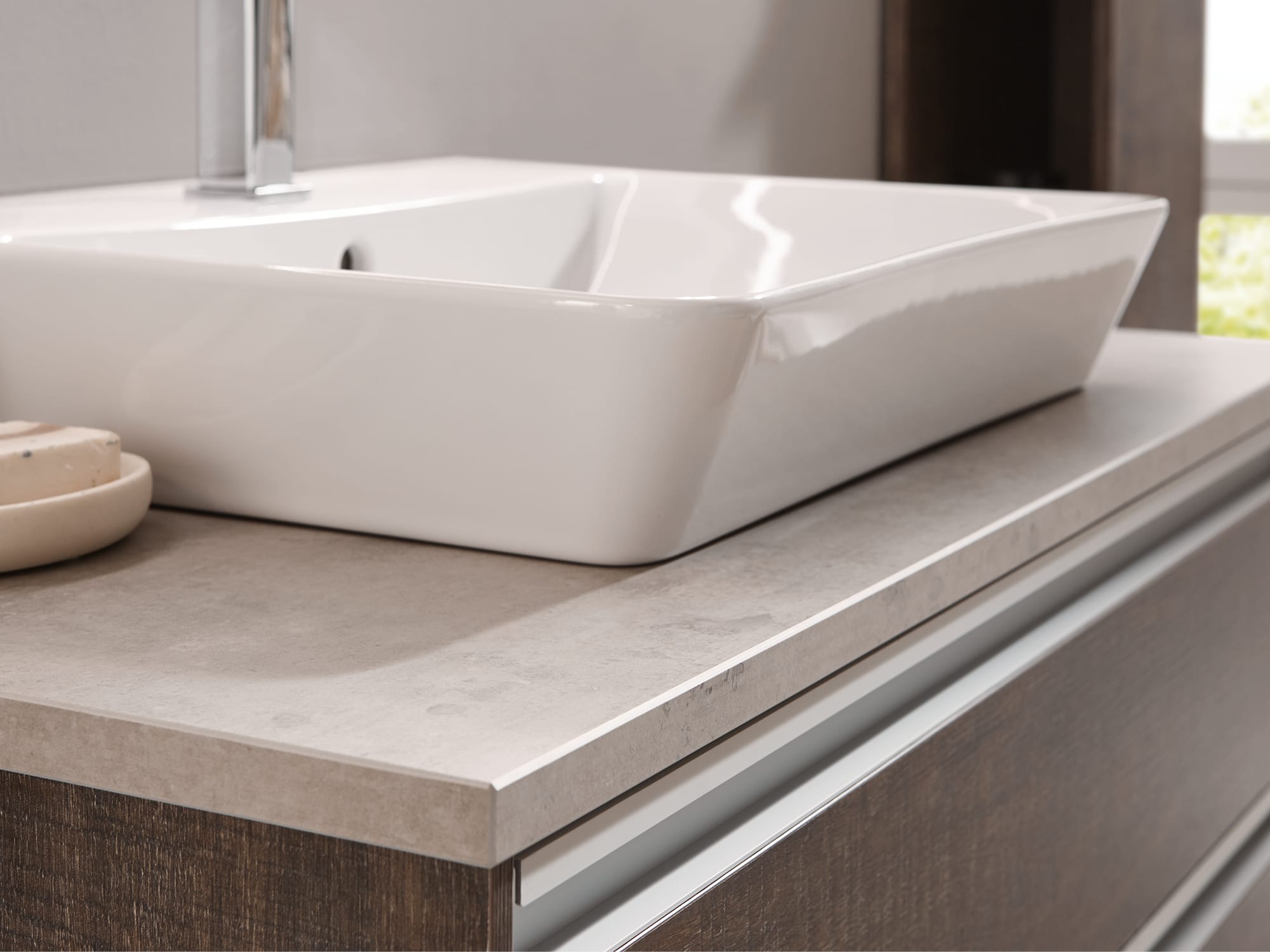 High Line 200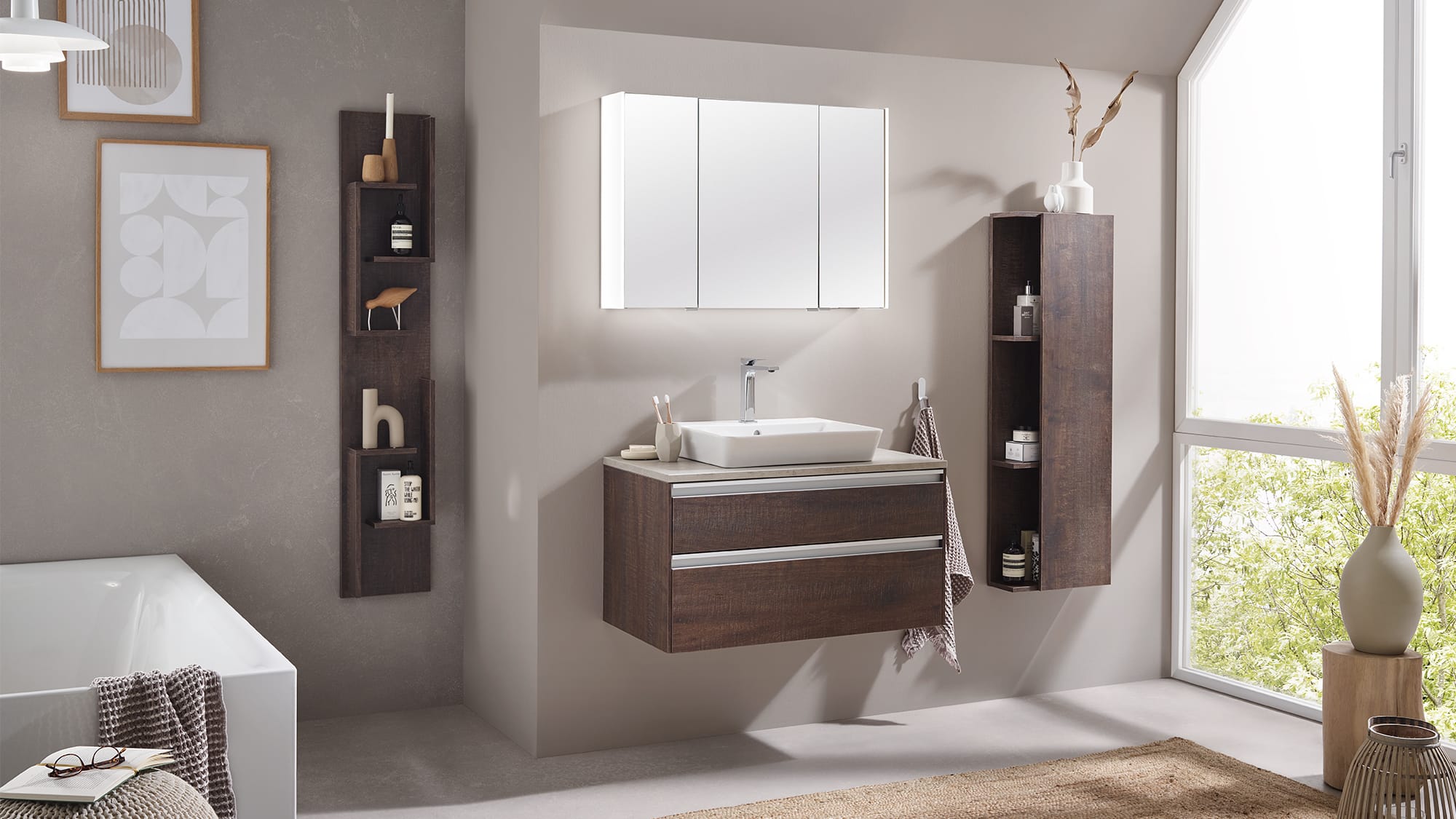 High Line 200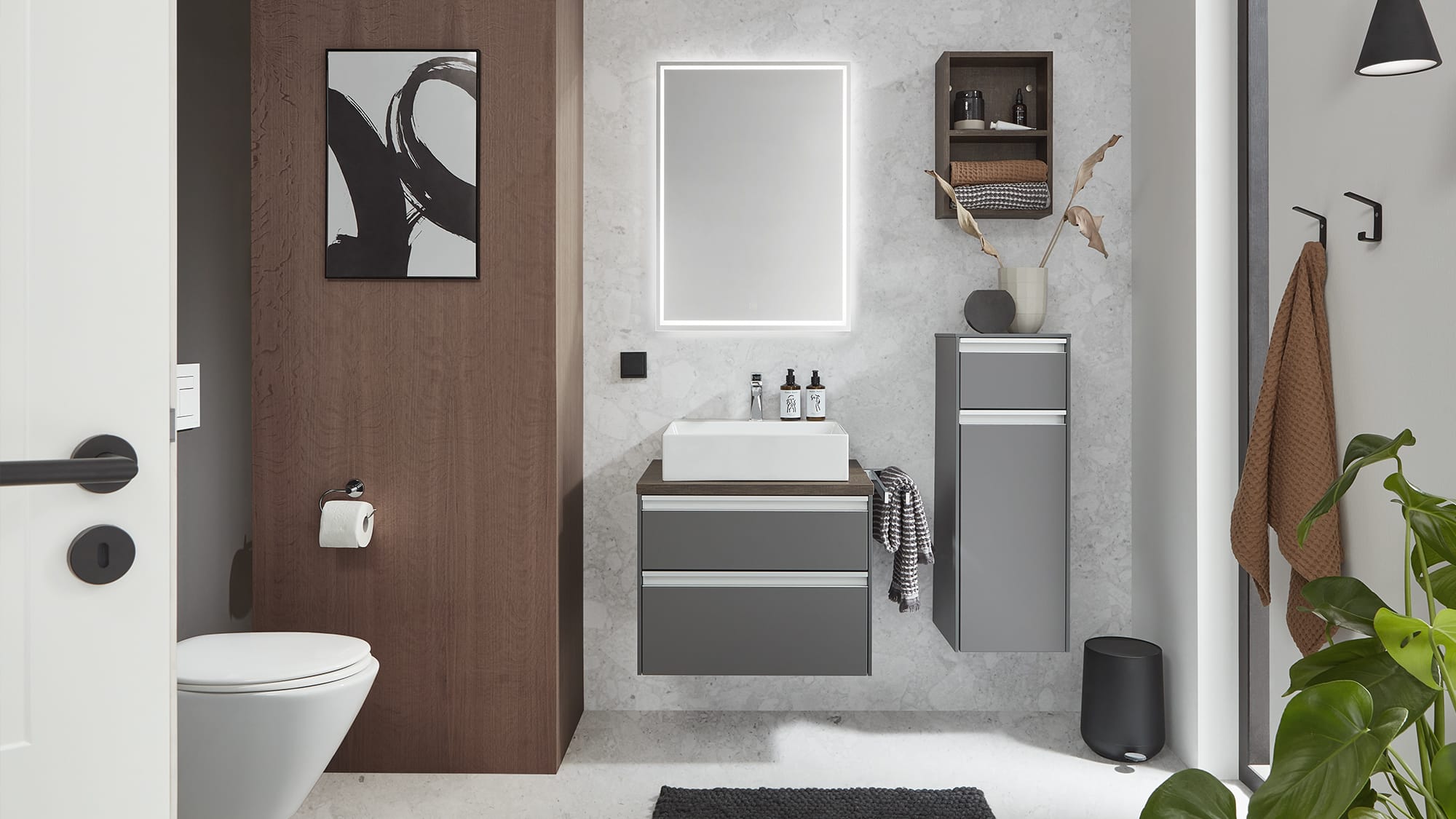 High Line 200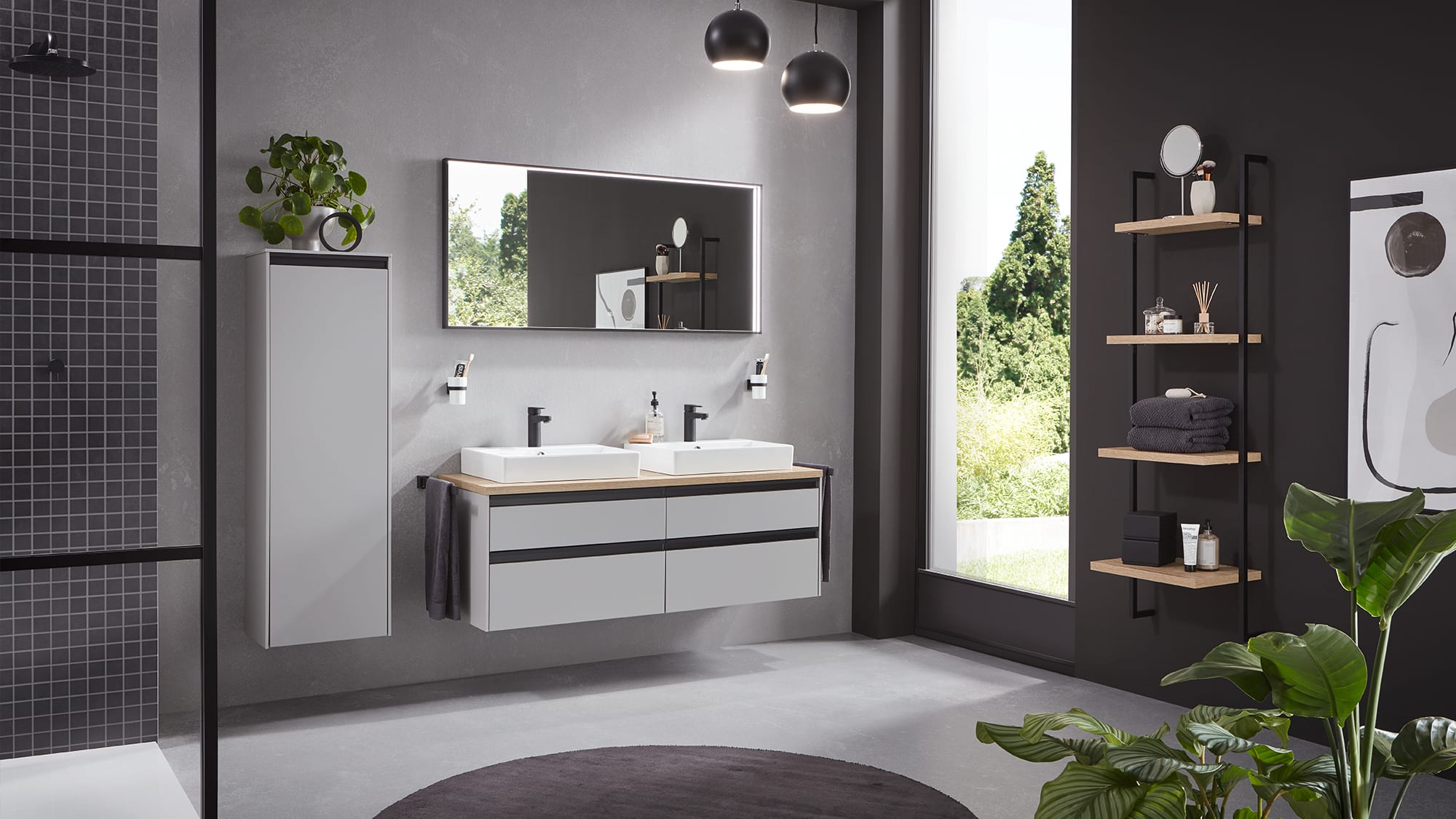 Washbasin "Connect Air"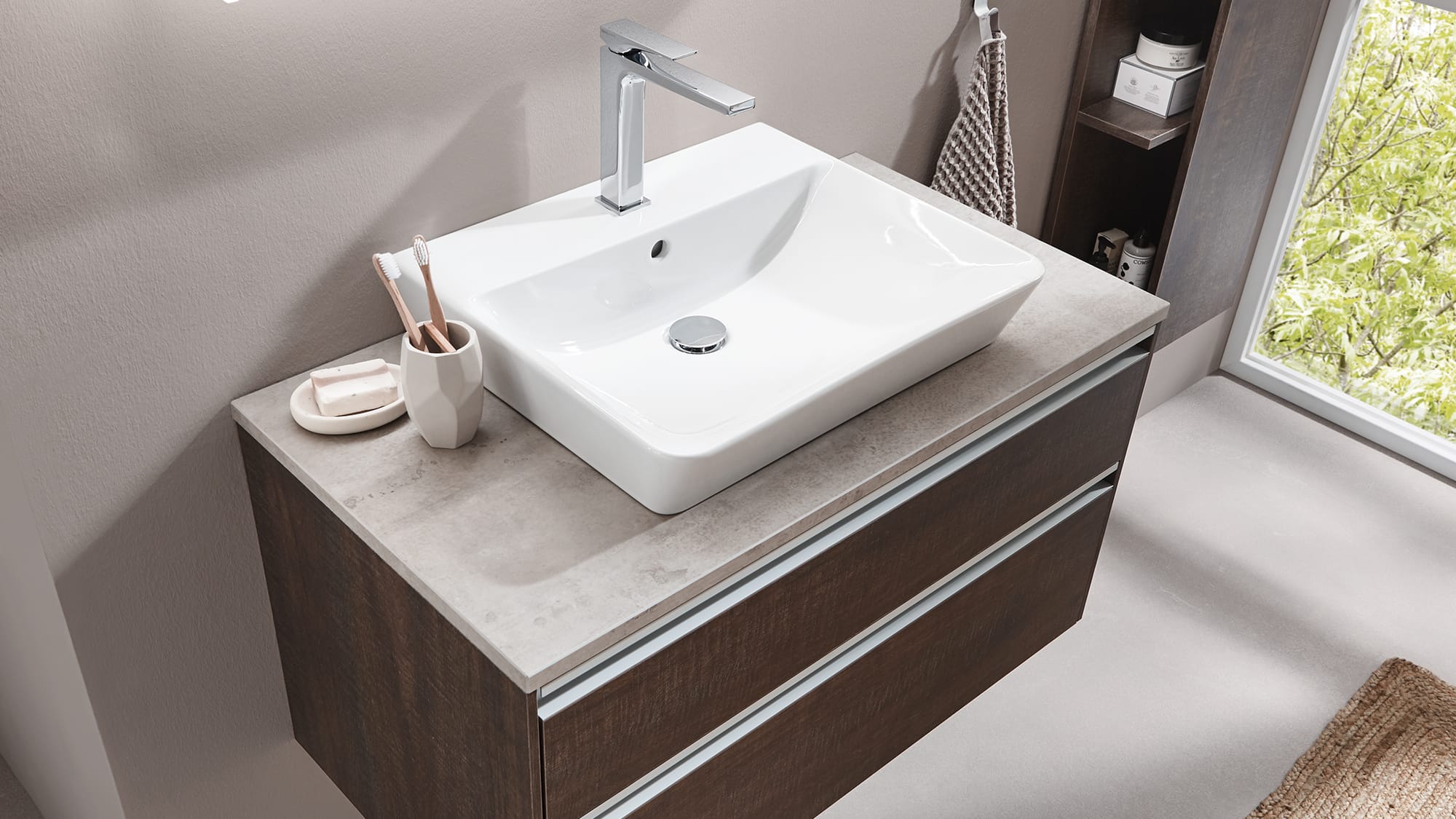 Washbasin "Malaga"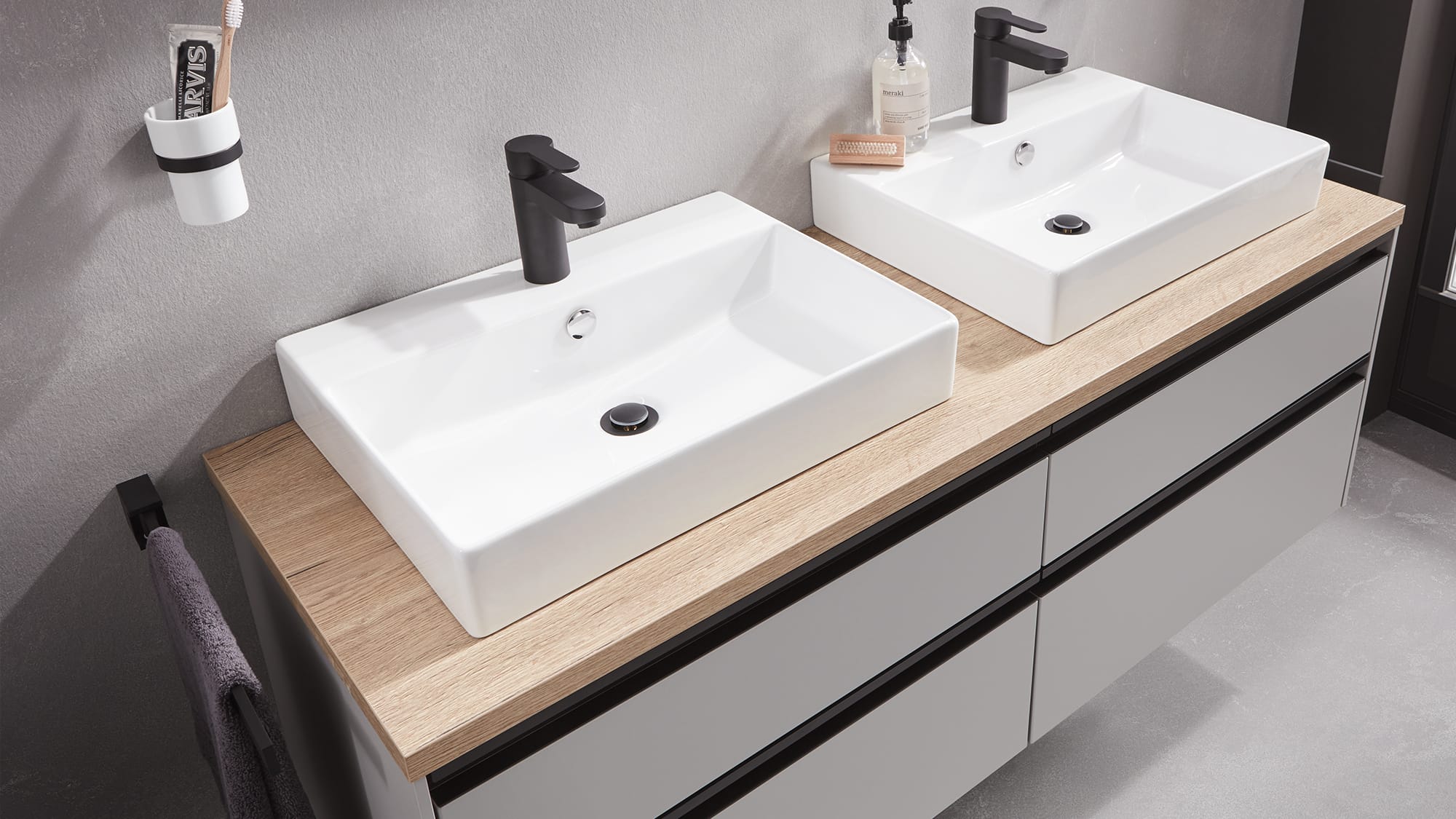 Washbasin Squared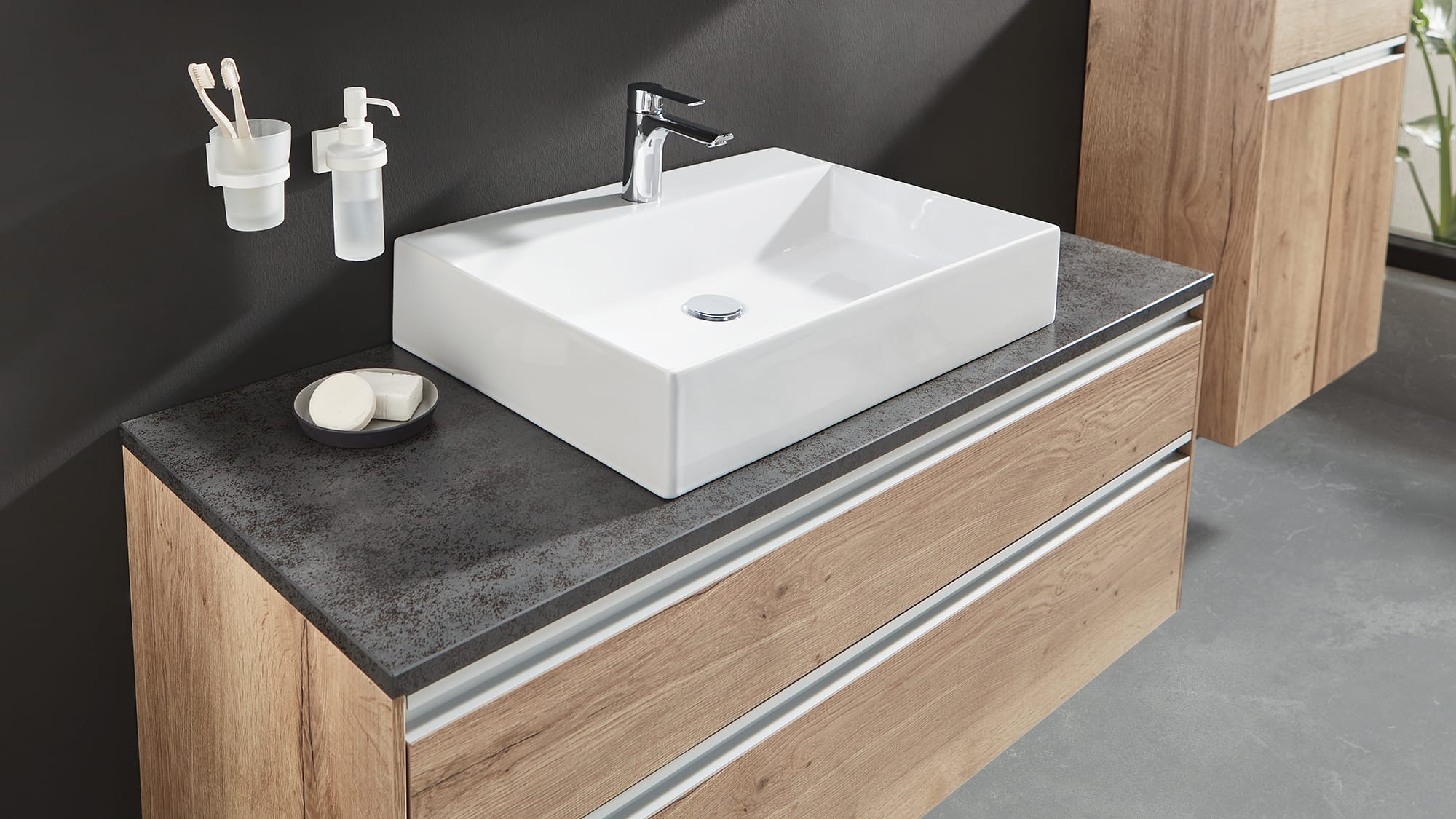 Washbasin "Squared" carbone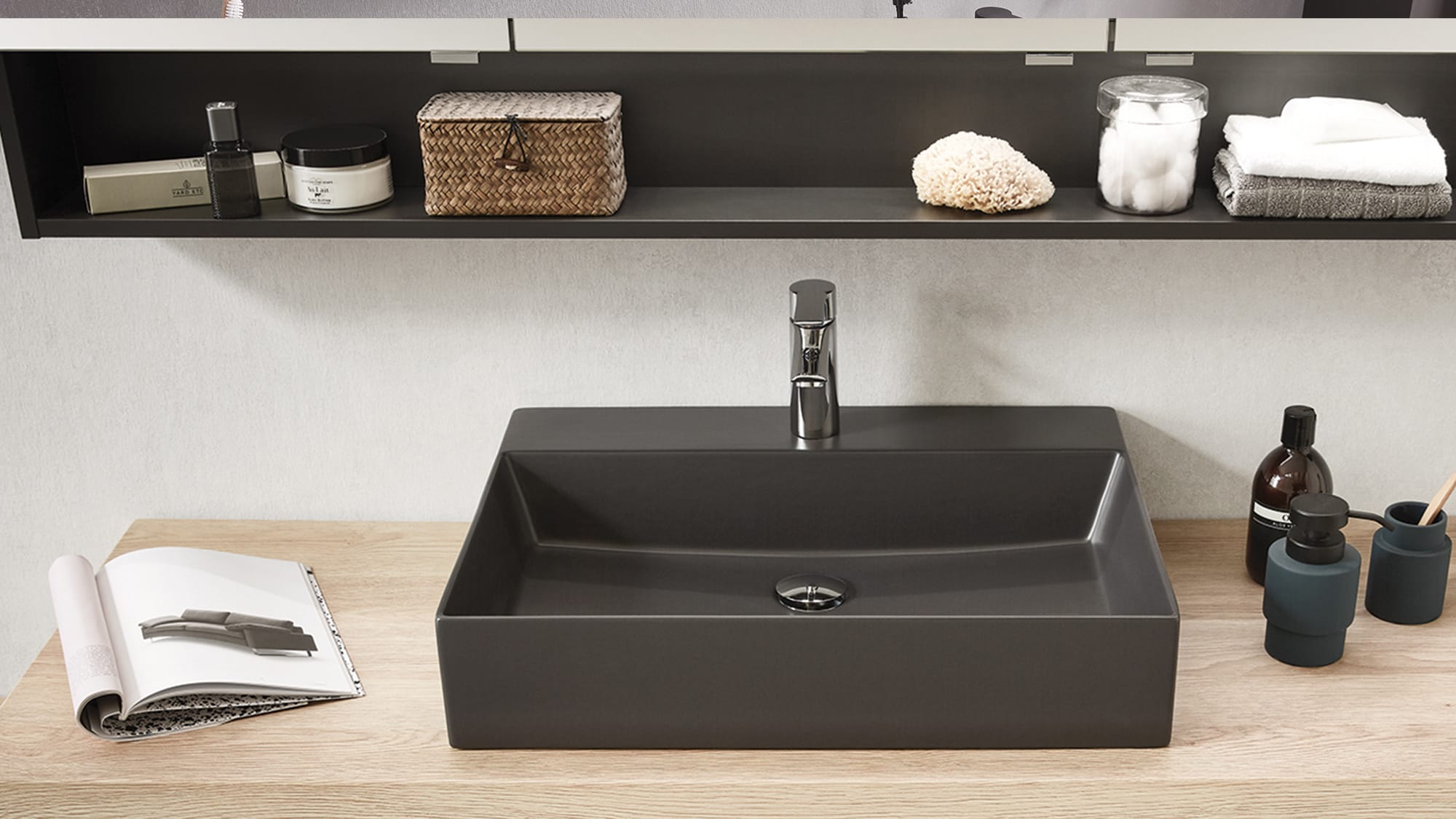 Handle profile, matt aluminium
High Line 200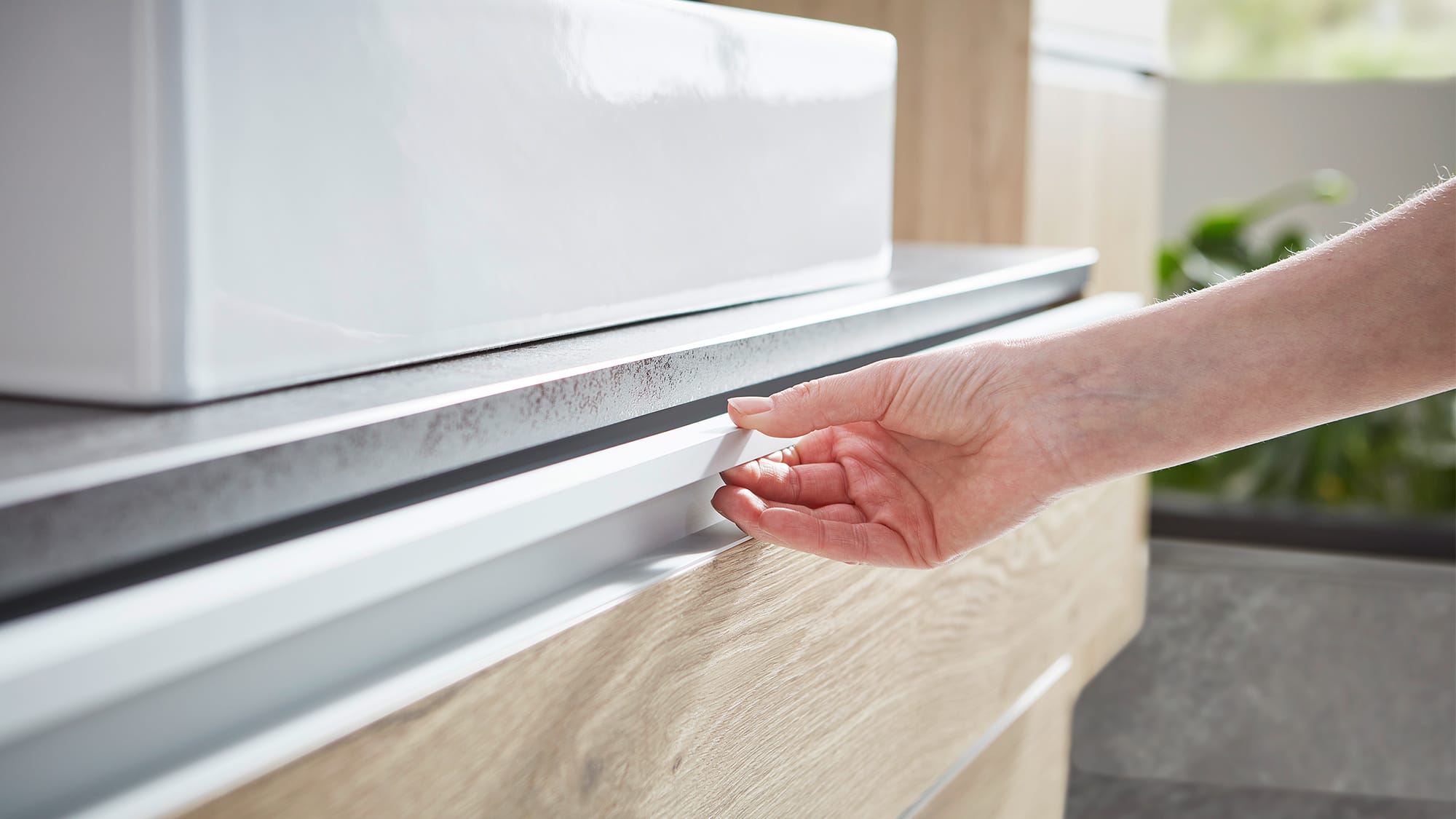 Handle profile and matt black
High Line 200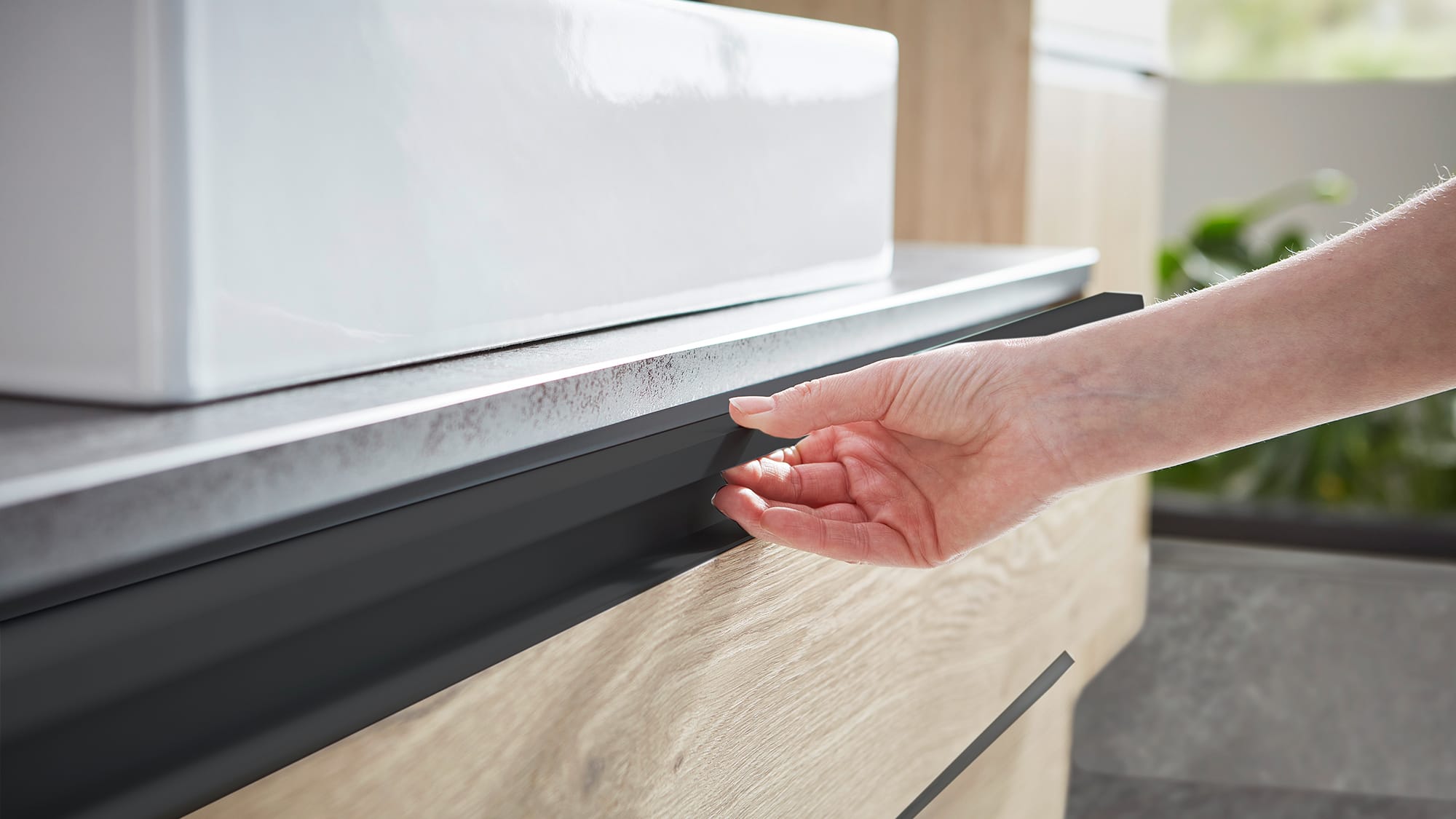 Front / carcase decors Noble white matt / white matt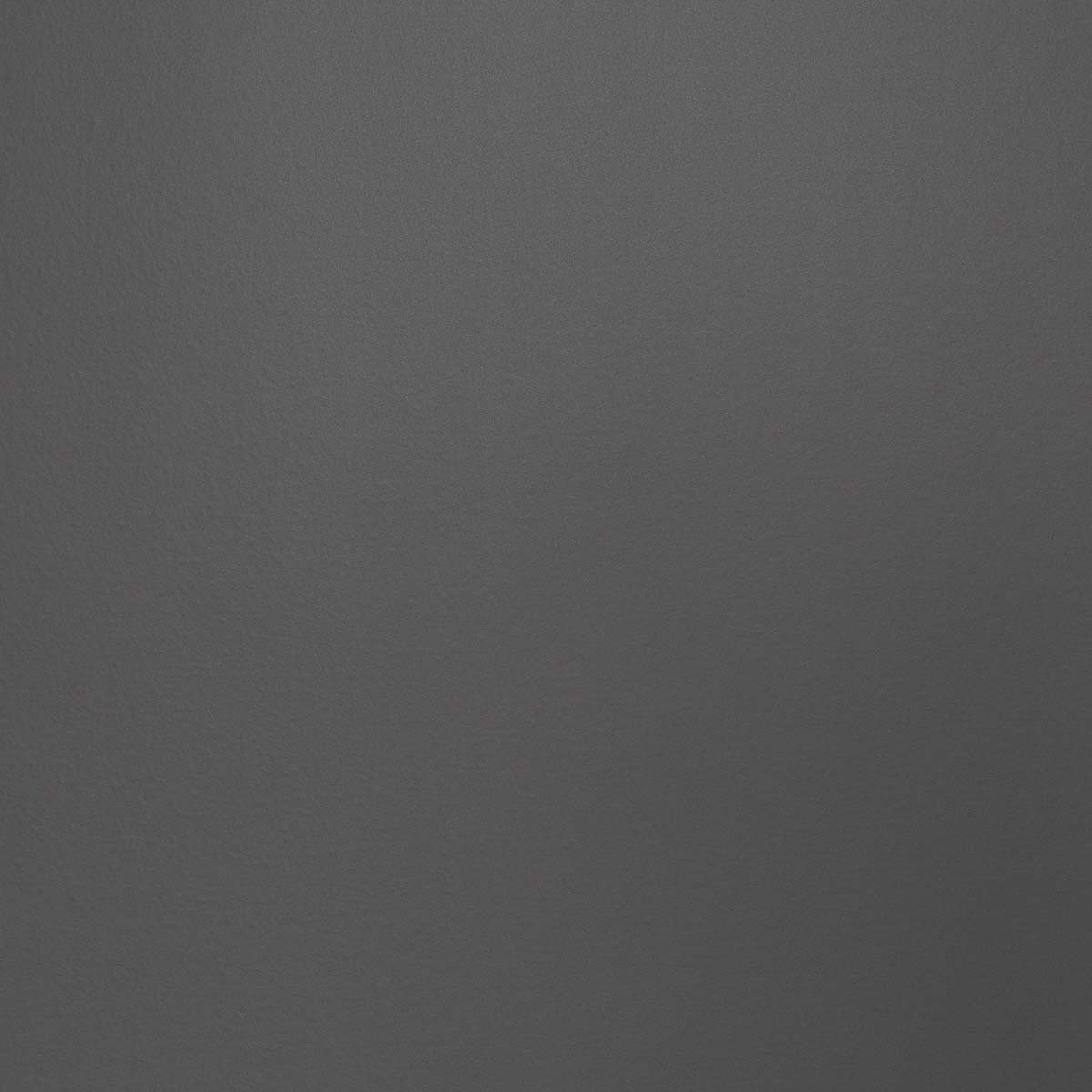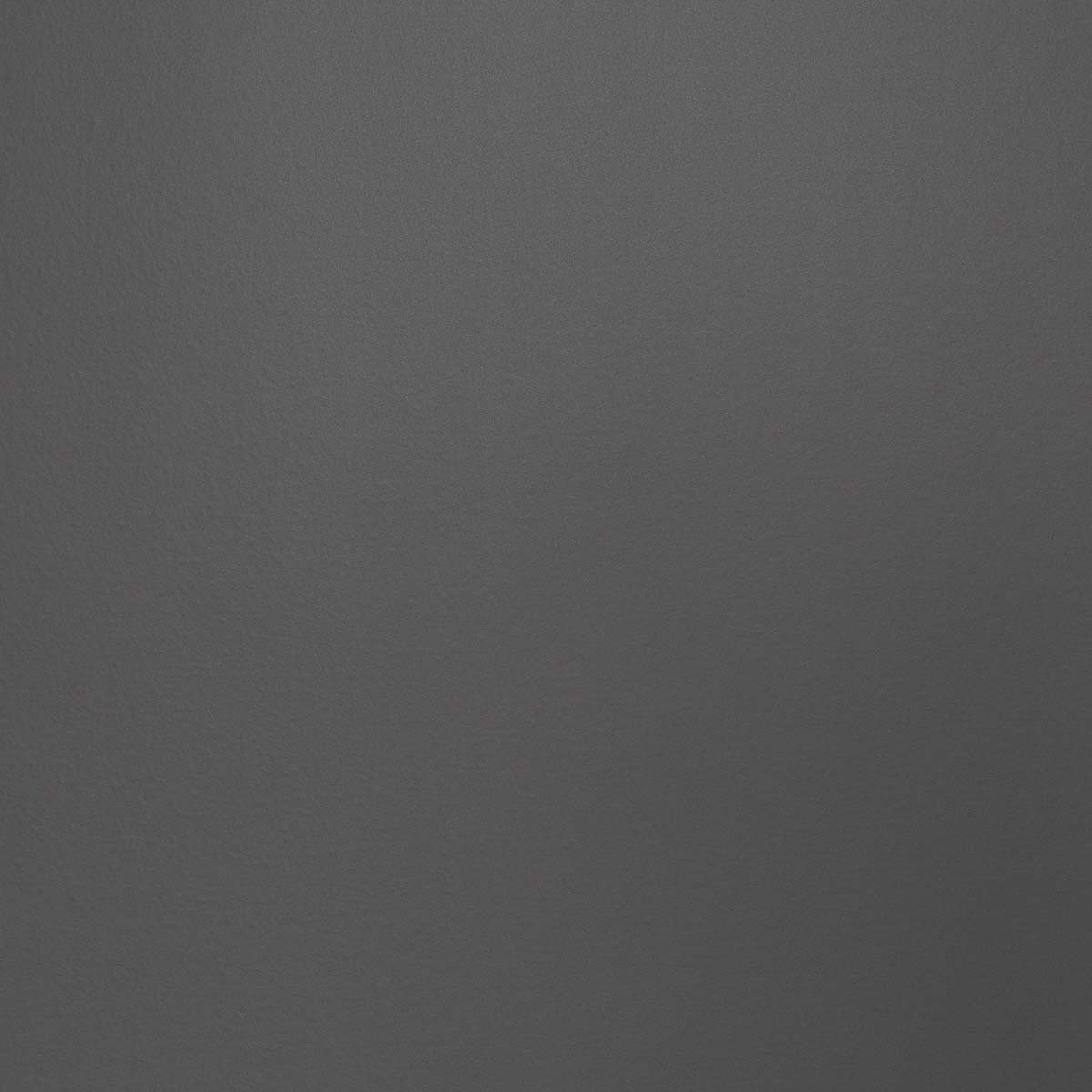 Polar white high gloss / white high gloss