Laguna bathroom furniture - perfection down to the tiniest detail
The heart of LAGUNA bathroom worlds beats in the Sauerland – and for high manufacturing quality with a passion for detail. We love doing what we do. We act out of deep conviction, and every day we put all our effort and passion into getting even better. We represent skilled perfection, and we implement this quality claim in everything down to the tiniest detail.
As the climate-neutral manufacturer of bathroom furniture, the future of the planet is a topic that is very close to our hearts. Our contributions to this include efficient and sustainable manufacturing processes and the use of renewable energies. For instance, thanks to the 5,000 photovoltaic modules on the roofs of our premises, in 2022 alone we were able to save more electricity than we consumed And we will continue to promote the topics of sustainability and protection of the environment in the future.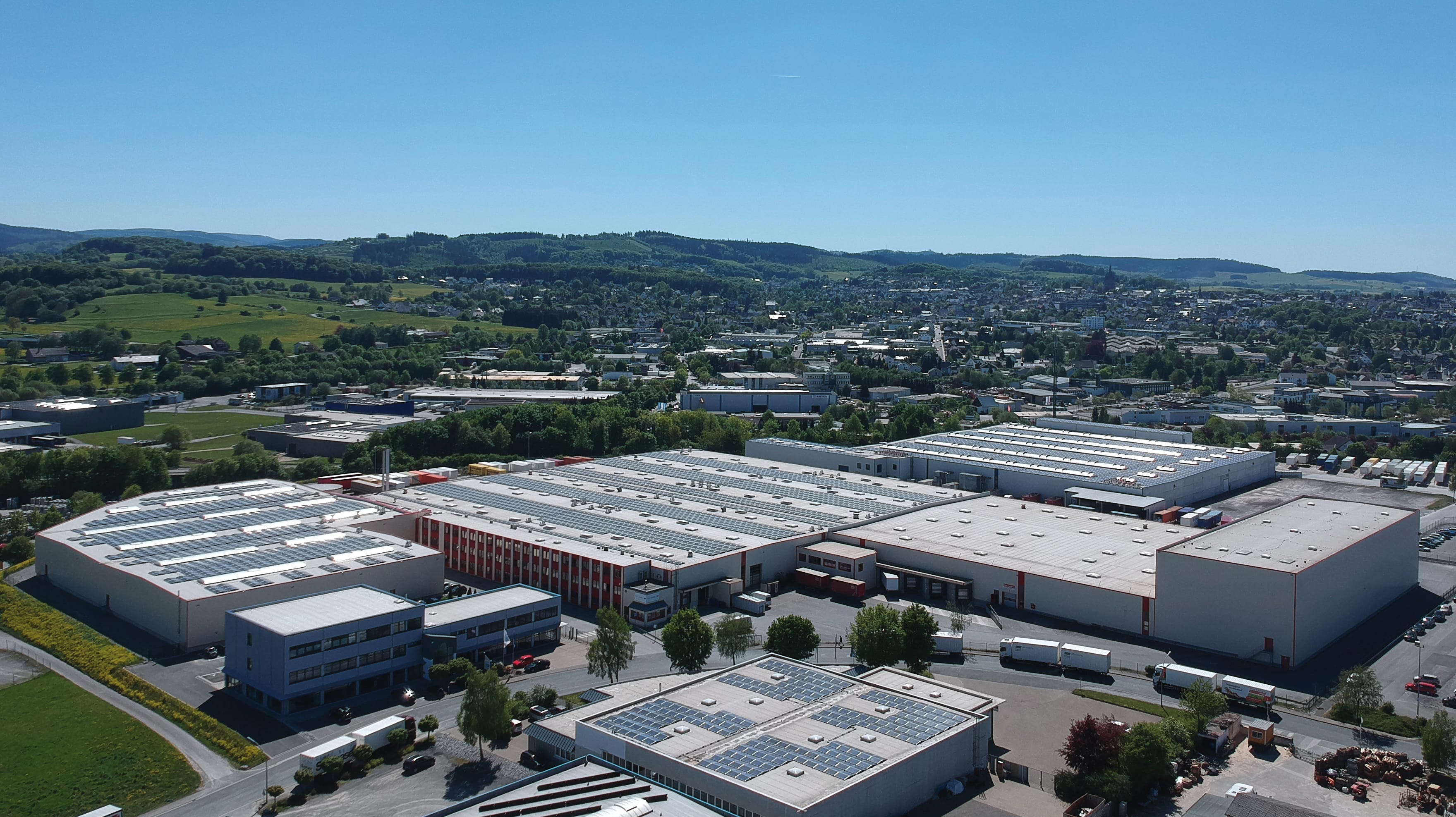 Made in Germany
Laguna bathroom worlds complies with the strict requirements of the "Golden M", and has received the emissions label of the Deutsche Gütergemeinschaft Möbel e.V.
Our LAGUNA bathroom furniture has received a number of different quality seals! The "Golden M" quality seal is an award that is presented to furniture that has been tested and fulfils the strict requirements for quality, safety and health / environmental protection. The "Golden M" is awarded by the Deutsche Gütegemeinschaft Möbel e. V. (DGM) which, as the RAL Quality Association, has the important task of ensuring the quality of furniture and strengthening consumer protection. Furniture manufacturers have to comply with very high requirements in order to receive the seal. Find out more at www.dgm-moebel.de/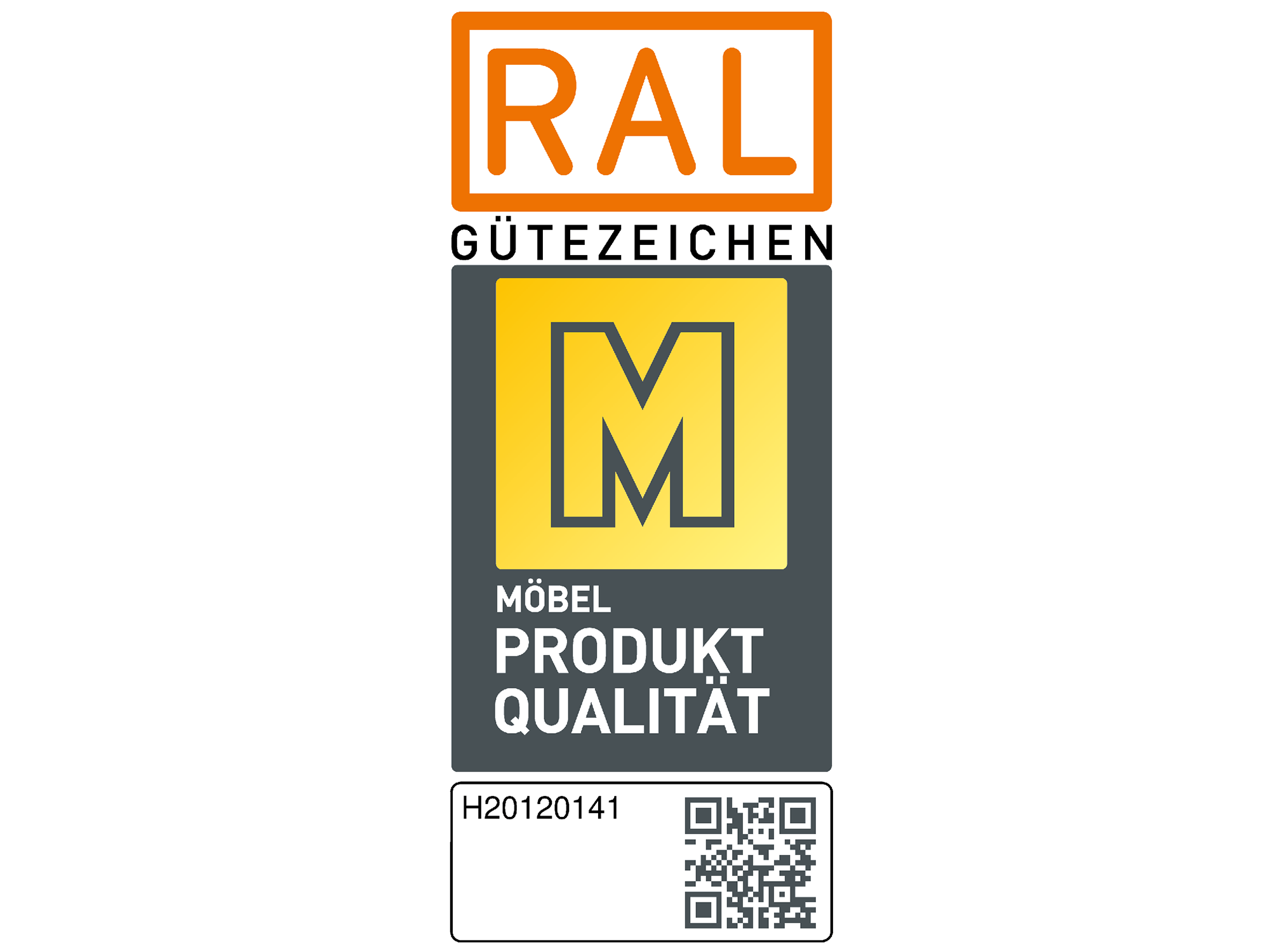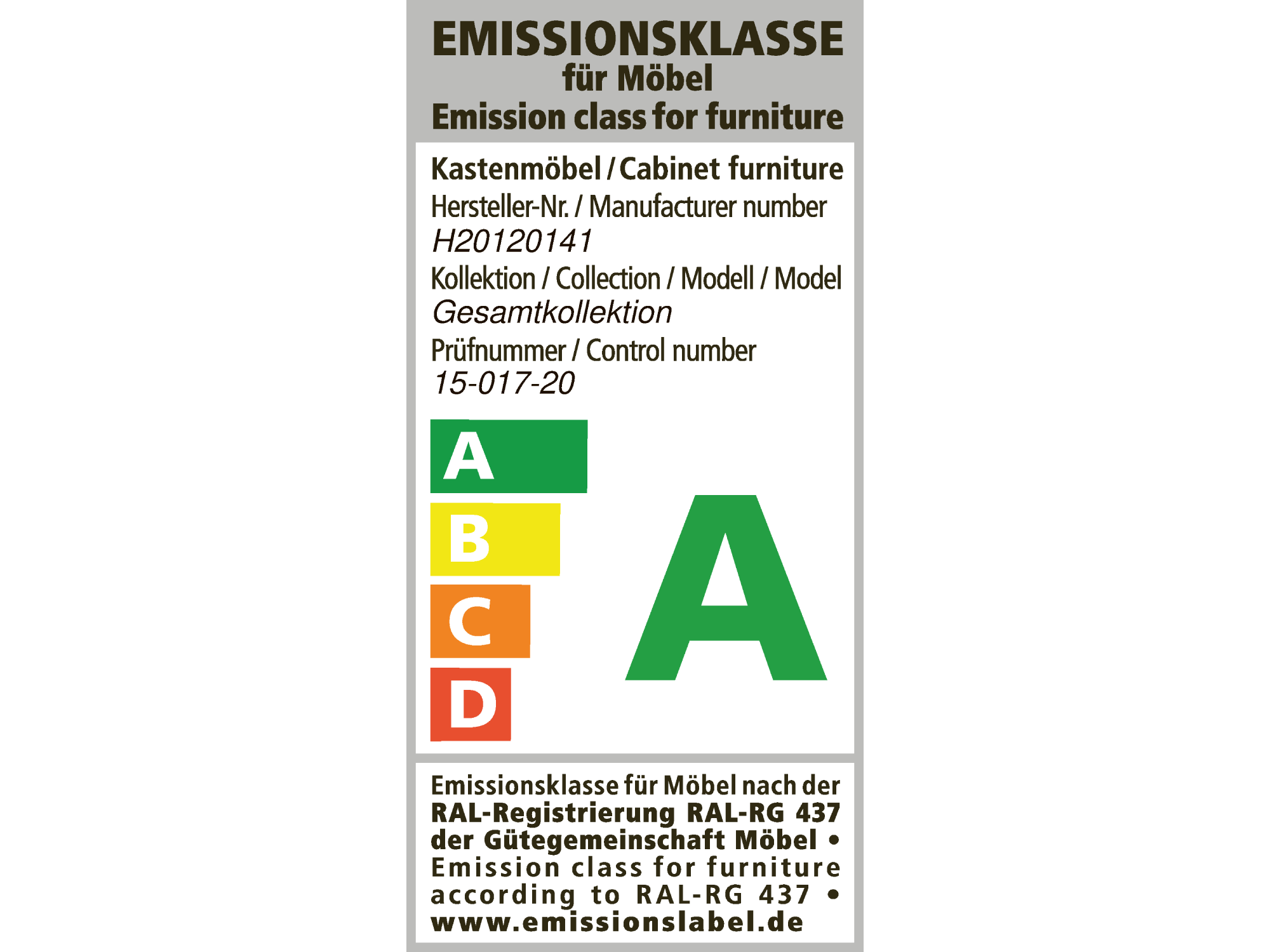 Our furniture is rated to emission class A. Emission class A meets the emission limit requirements as per RAL-GZ 430 or of Blue Angel RAL-UZ 38 (wood-based materials), RAL-UZ 117 (upholstered furniture) or RAL-UZ 119 (mattresses). The verification of this classification is obtained by the appropriate testing for harmful substances, and it is only issued by the Deutsche Gütegemeinschaft Möbel e. V. Our LAGUNA bathroom furniture received this quality seal again this year. Find out more at www.emissionslabel.de/
The ecological footprint is something that is becoming increasingly important today, not least from the corporate point of view. The Climate Pact laid down the foundations for the introduction of guidelines for the carbon balance and climate neutrality. A company's direct and indirect emissions are analysed for the rating, and we are proud to say that we have received this quality seal. Find out more at www.klimaneutral-dgm.de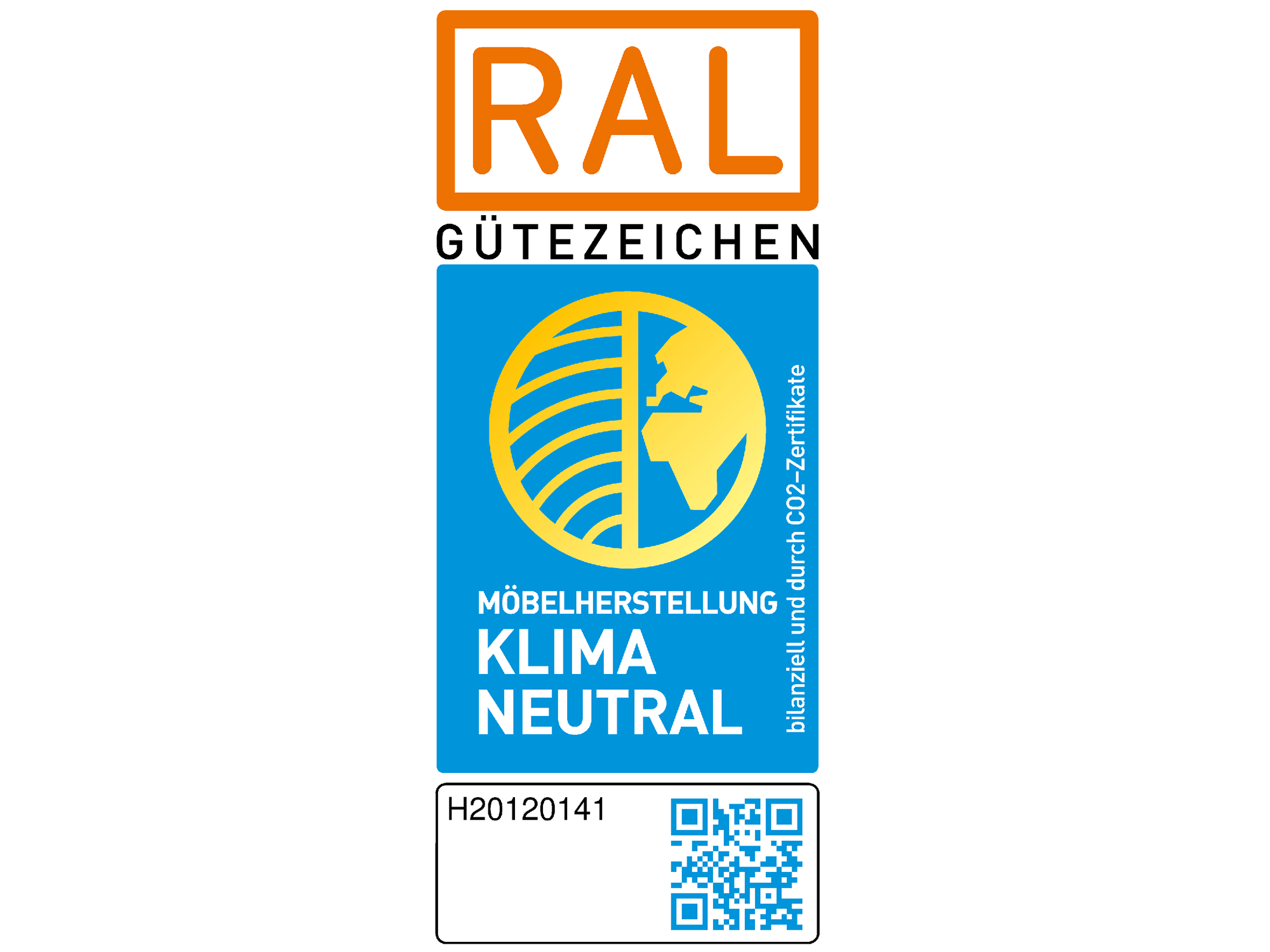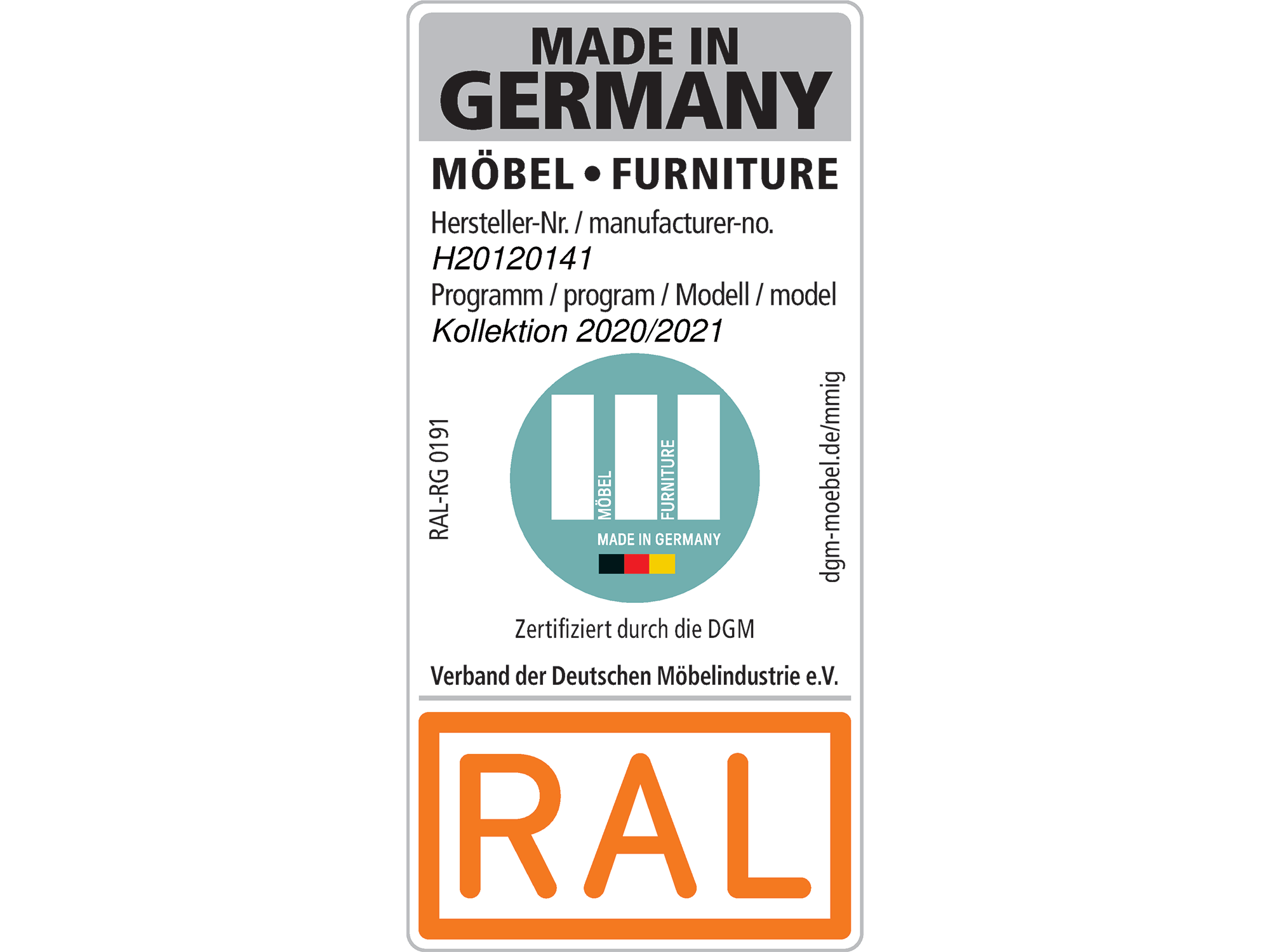 This slogan is known as a rating for high quality from Germany. The RAL label, which our LAGUNA bathroom furniture bears, is intended to make clear to consumers that the criteria are extremely strict, and represent a high standard of quality. Construction, assembly and quality testing all take place in Germany. Plus the majority of the manufacturing process that is relevant to the quality must be carried out in Germany. Specifically: the minimum requirement is that 55 percent of the components in a furniture range – based on value – must be produced in Germany. Find out more at www.dgm-moebel.de/mmig