LAGUNA BATHROOM WORLDS
Exhibition for retailers
Our large LAGUNA BATHROOM WORLDS exhibition for retailers is situated on the first floor of our exhibition building. It provides LAGUNA BATHROOM WORLDS retailers with a unique insight into the current LAGUNA range, with its wide range of decors, materials, furniture shapes and technically sophisticated options.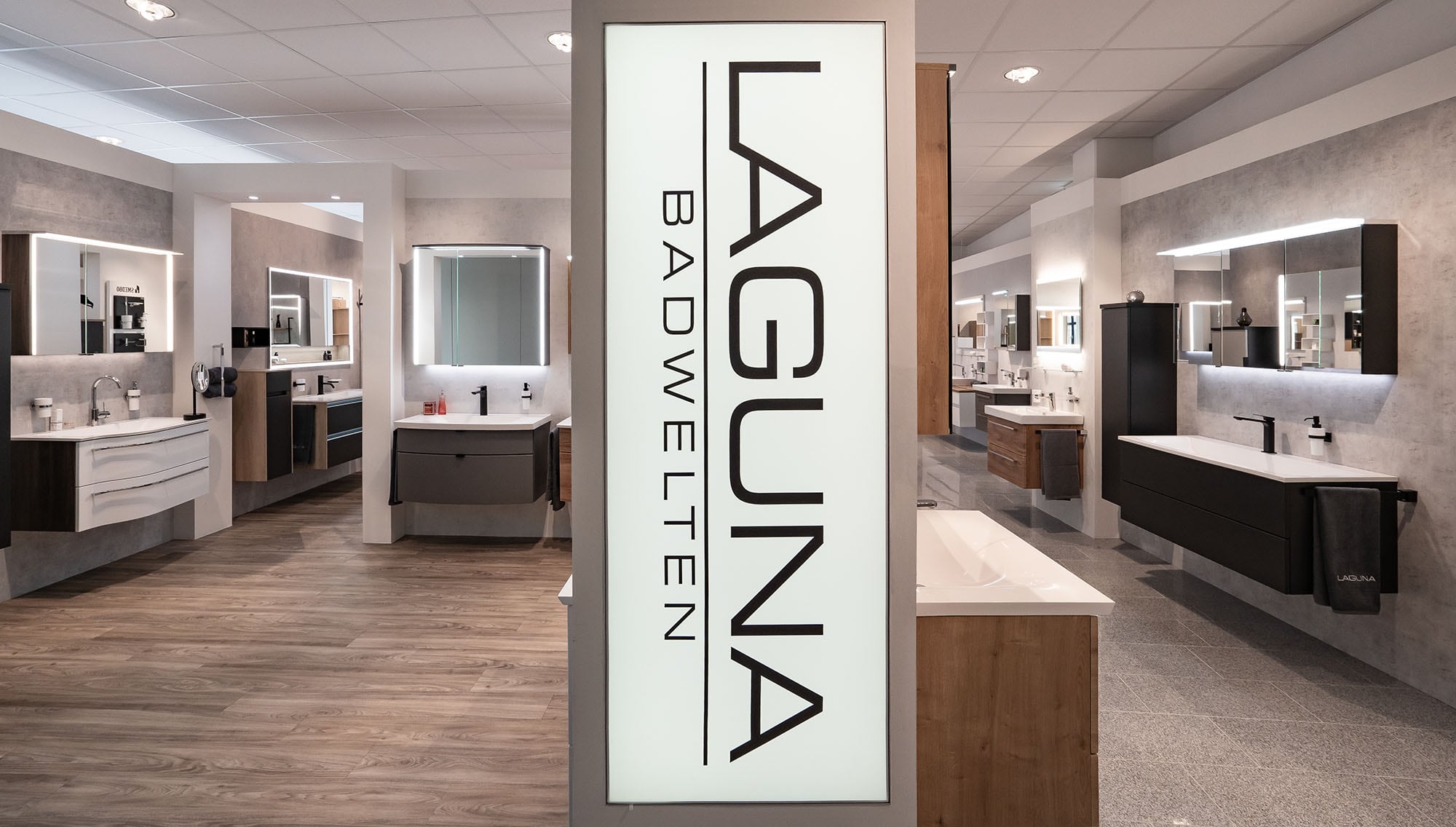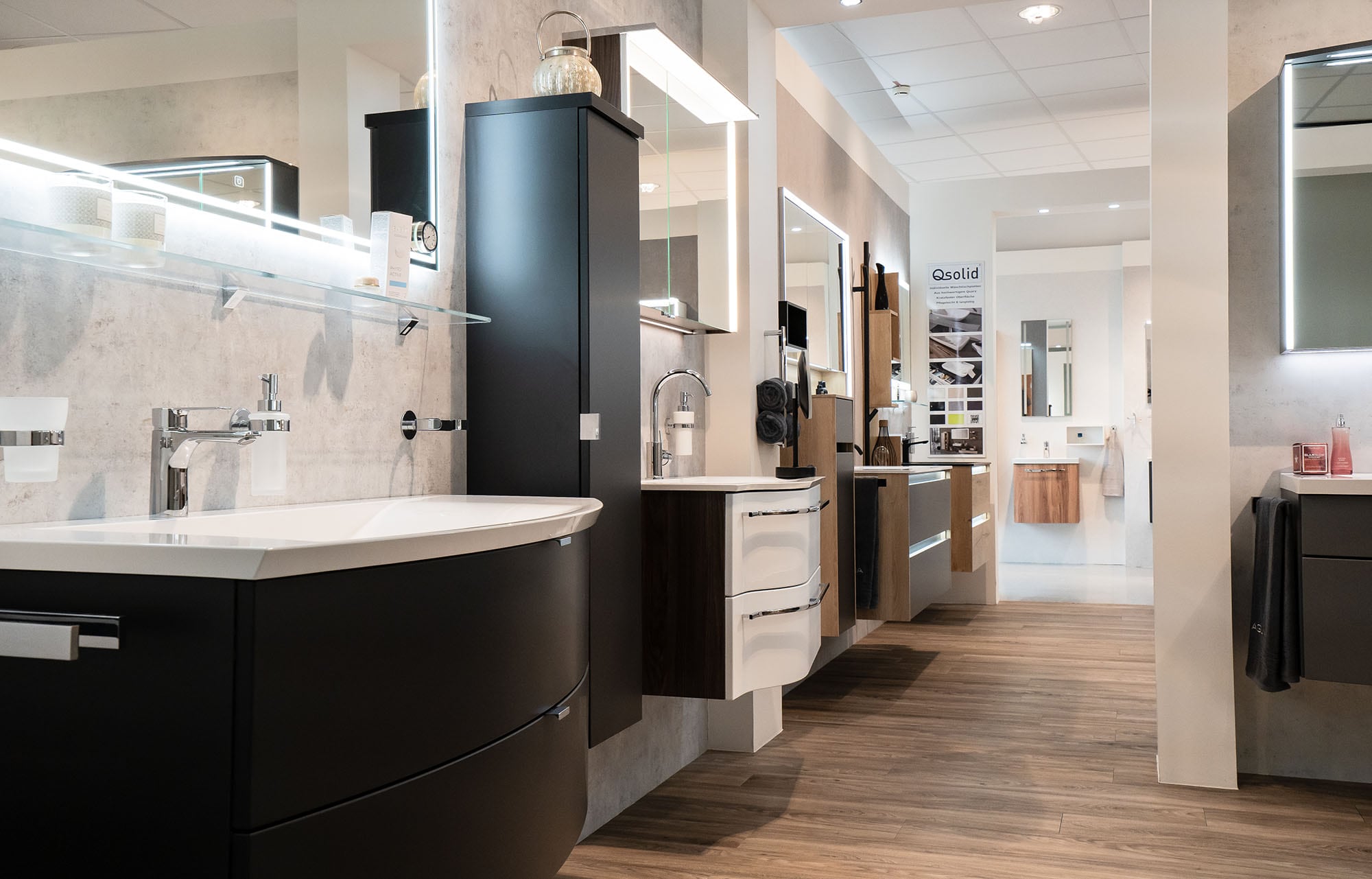 Whether Platino 2.0 with the stylish Qsolid or wooden tops, Laola with its rounded design, or the new EASY LINE range with bathroom furniture by joy and facto - nothing is left unexplored. Every single bathroom was lovingly presented at its very best, and demonstrates our expertise as the established manufacturer of bathroom furniture.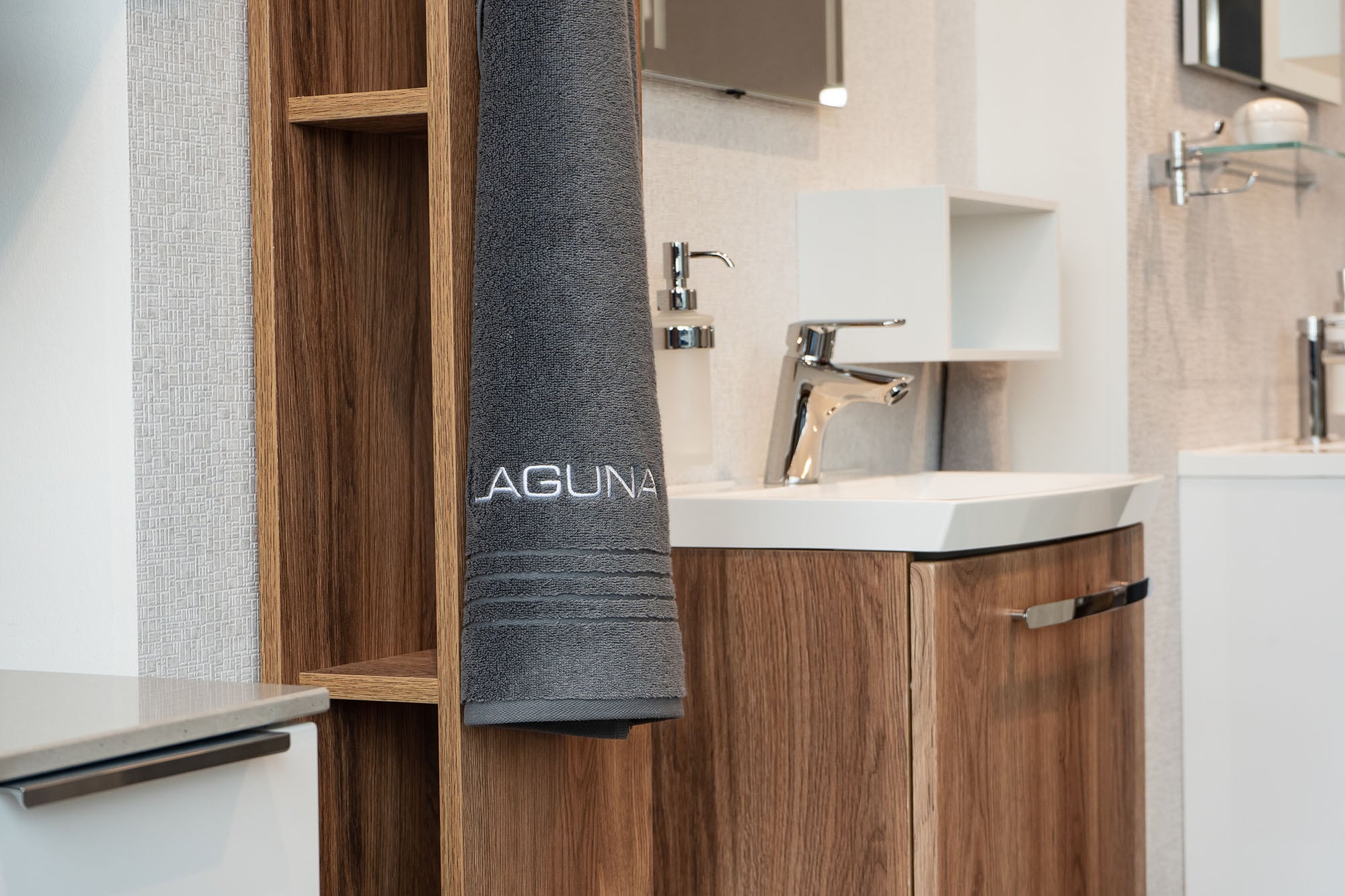 The modern exhibition is an eye-catcher, not only for trade visitors visiting for the first time, but also for existing dealers in the LAGUNA BATHROOM WORLDS range.
If you as a LAGUNA BATHROOM WORLDS retailer would like to see the exhibition live, then please contact your area sales manager. We will be pleased to arrange an appointment with you. We look forward to seeing you...

Your LAGUNA BATHROOM WORLDS Team