ISH - Frankfurt
We present our new products 2023!
The new decors Cuneo Oak Brown, Cuneo Oak Natural, Charleston Oak Dark and Oak Black provide even more individuality in bathroom design. Further complementary cabinets now store your utensils even more stylishly.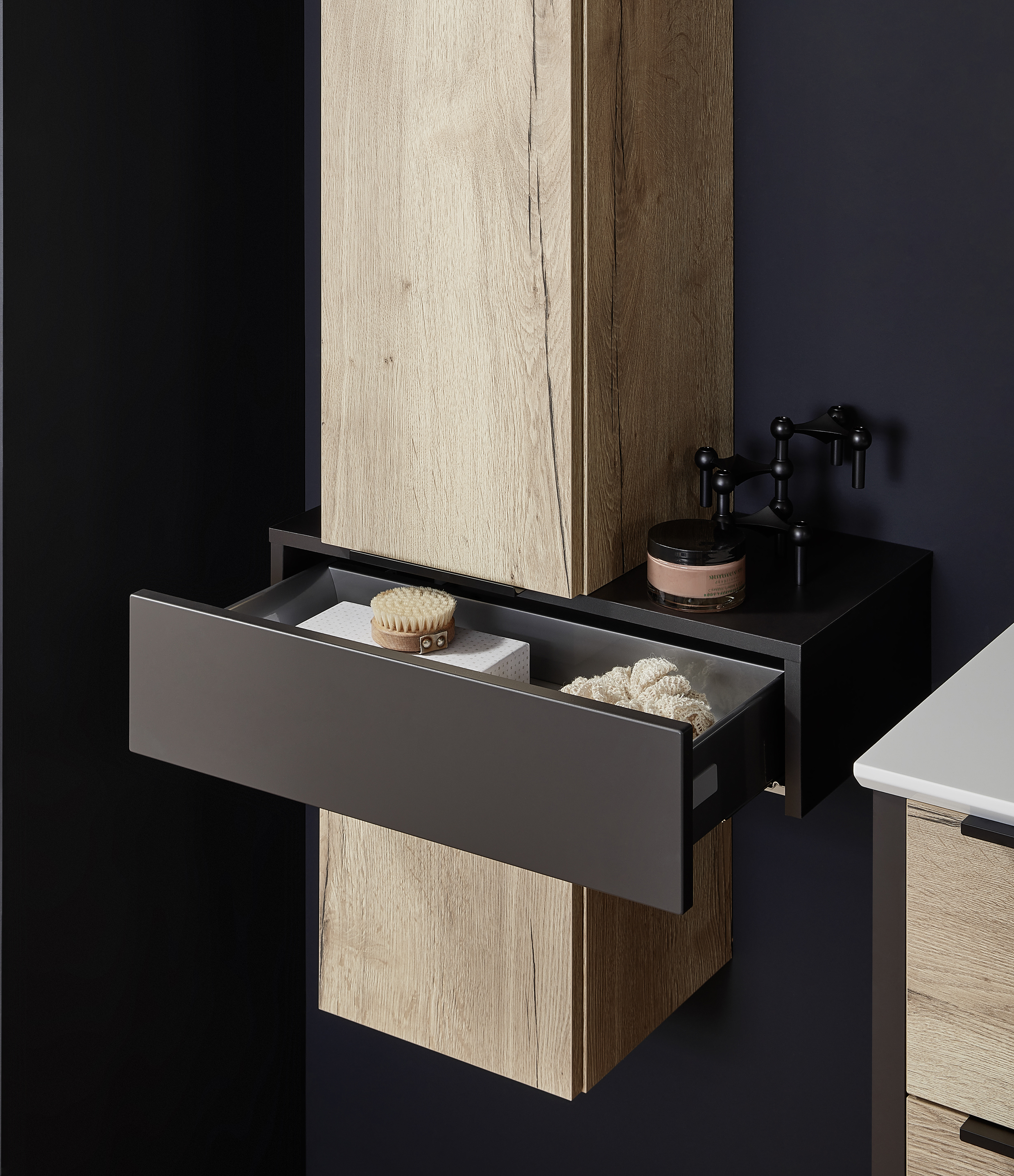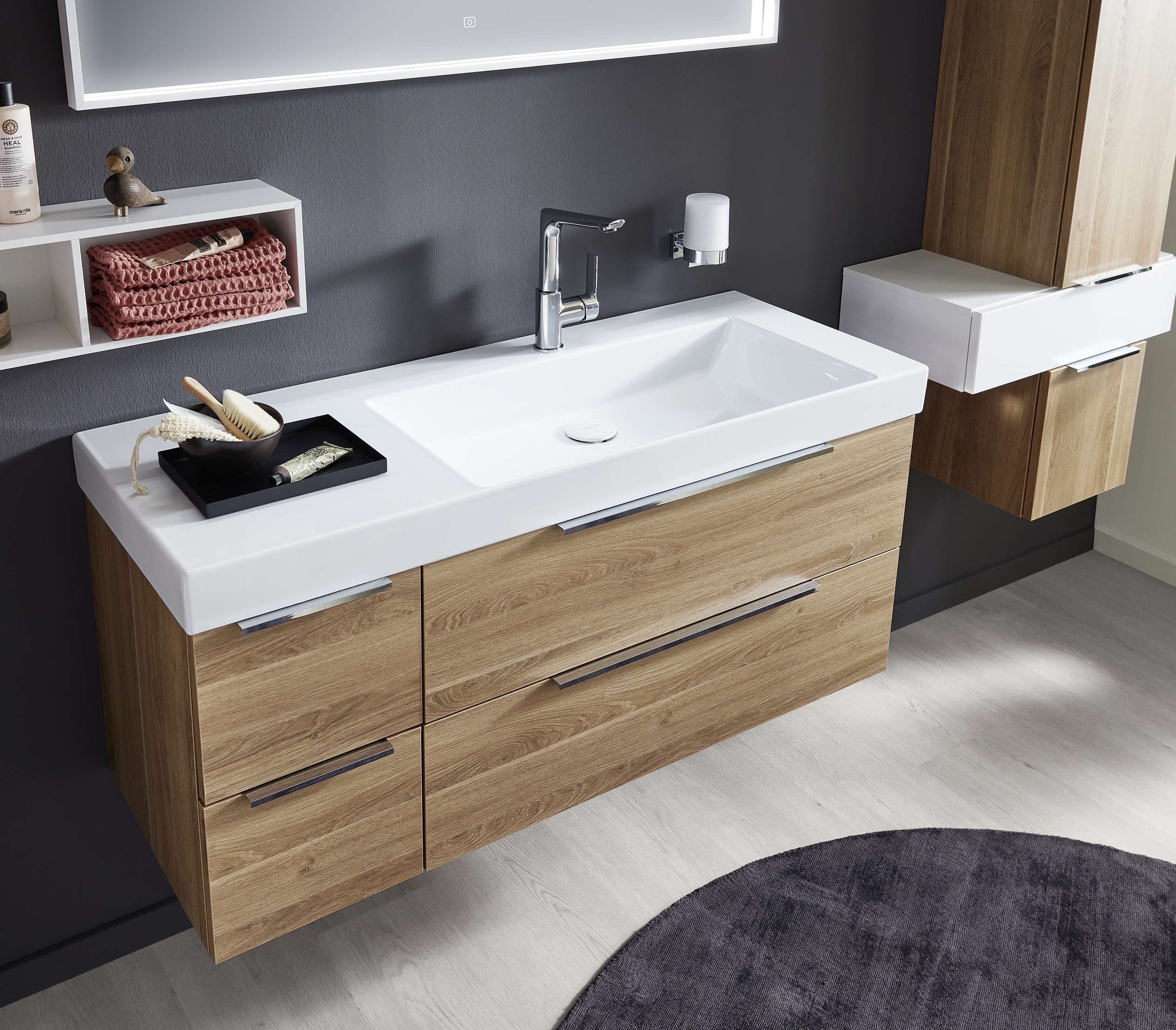 New surface mirrors and vanity units with stylish open compartments await you in our Highline series!
You can also look forward to a new, high-quality ceramic furniture washbasin in our Magic range, which is available as a double washbasin, single washbasin or with a practical shelf.

Continue with our overview of new products - have fun discovering them!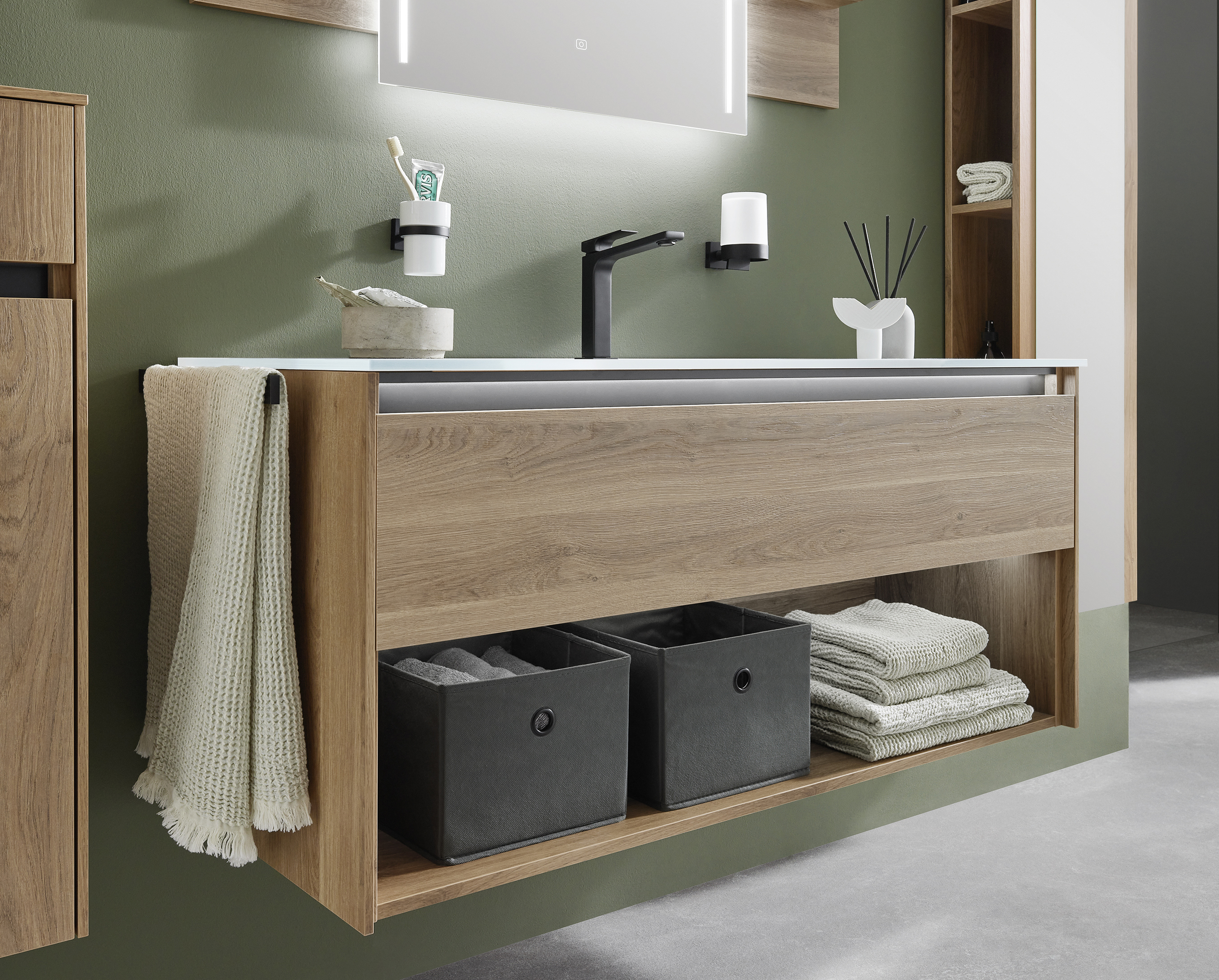 Innovations in the programme PLATINO 2.0
Planning programme PLATINO 2.0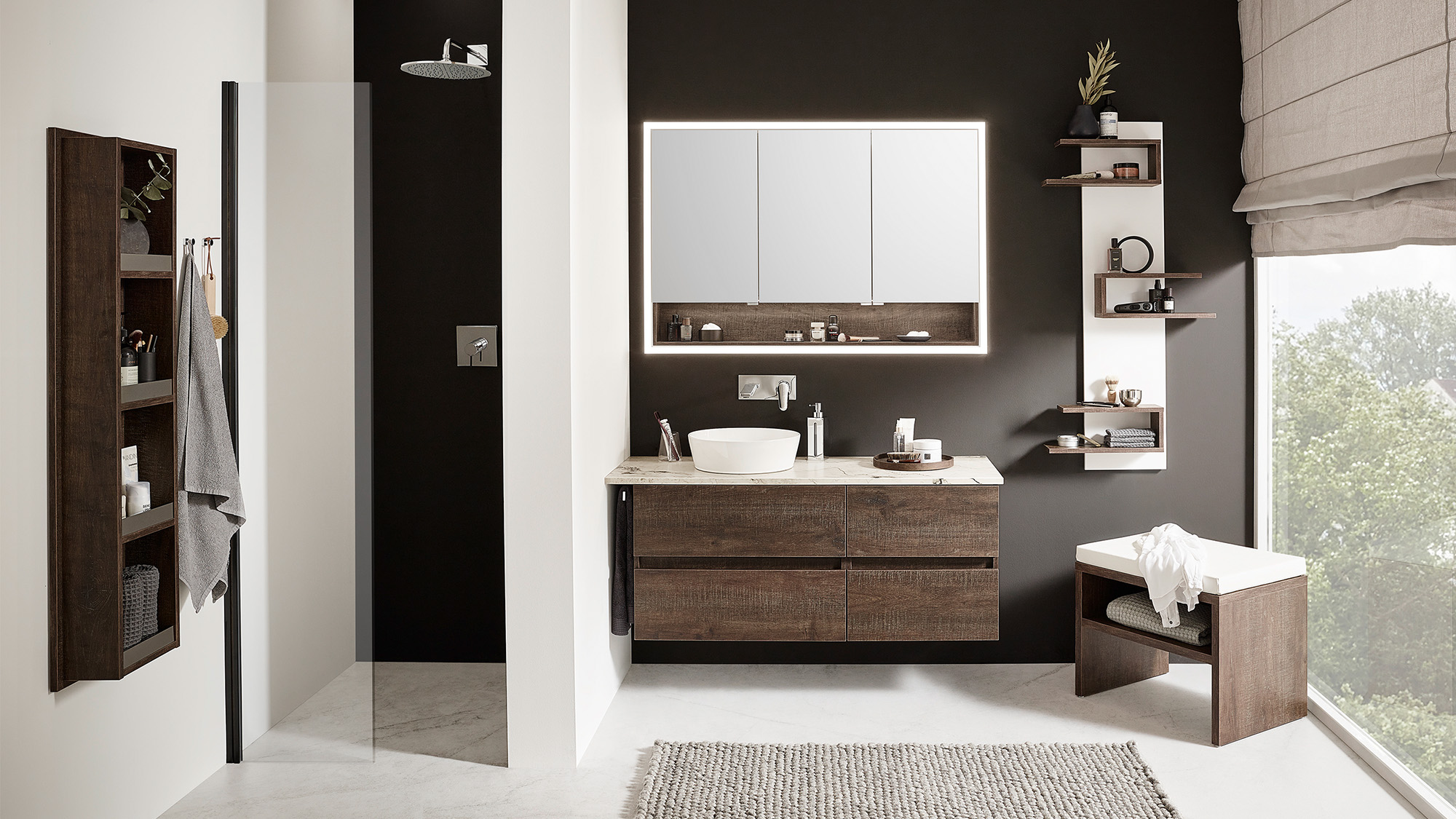 Porcelain ceramic washbasin tops in 4 new colours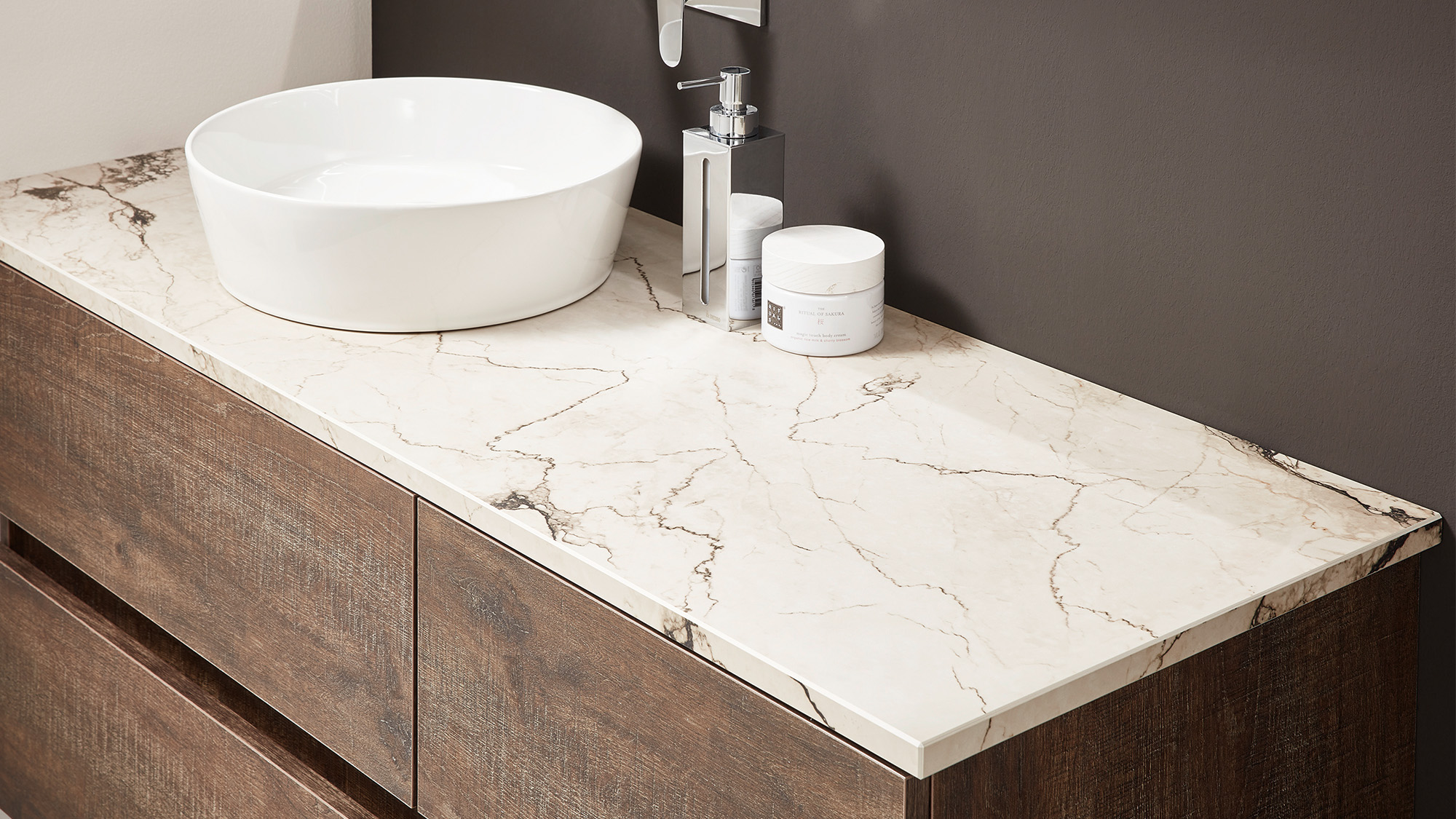 Tall units with slide-in shelf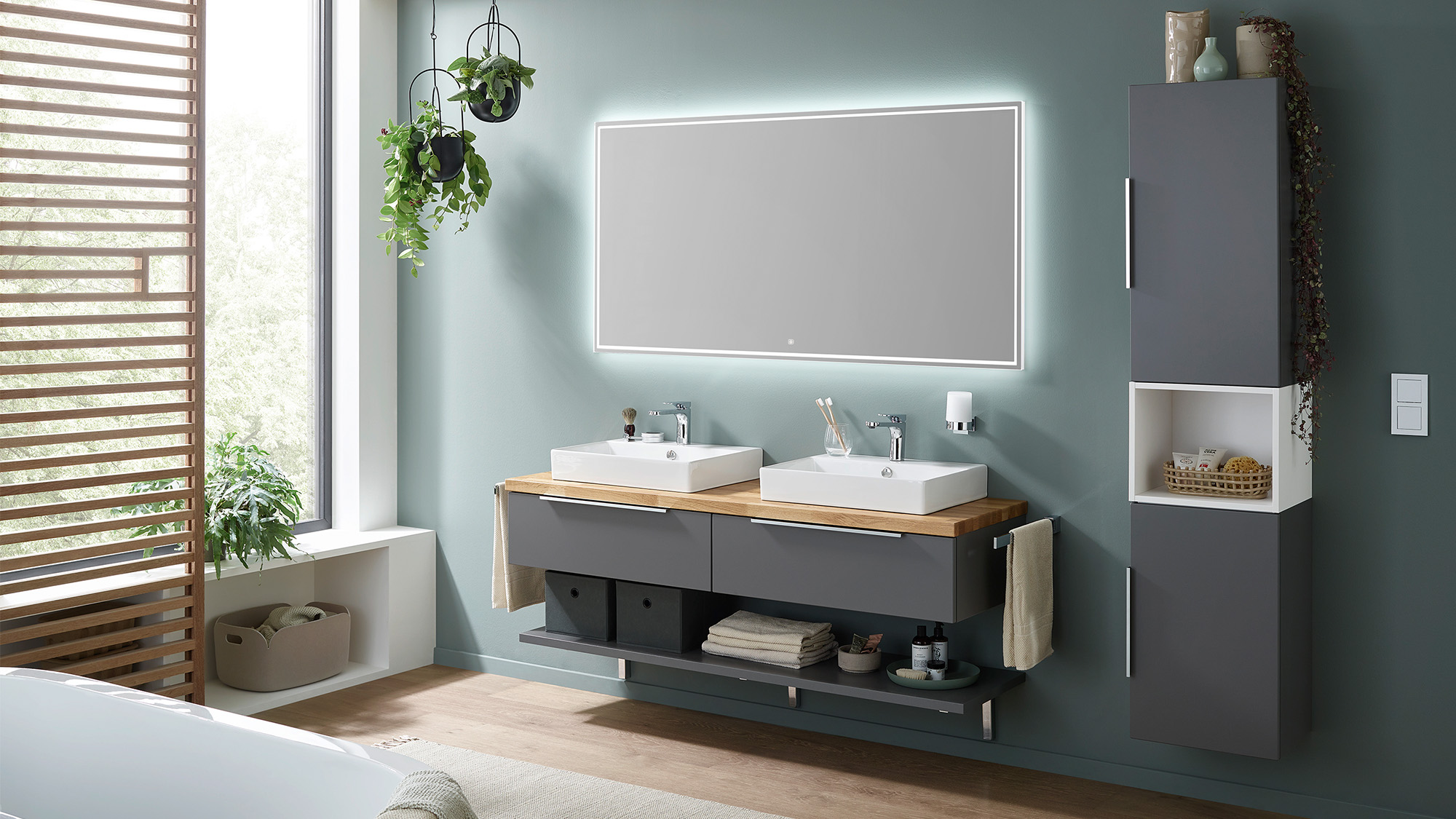 Solid oak panel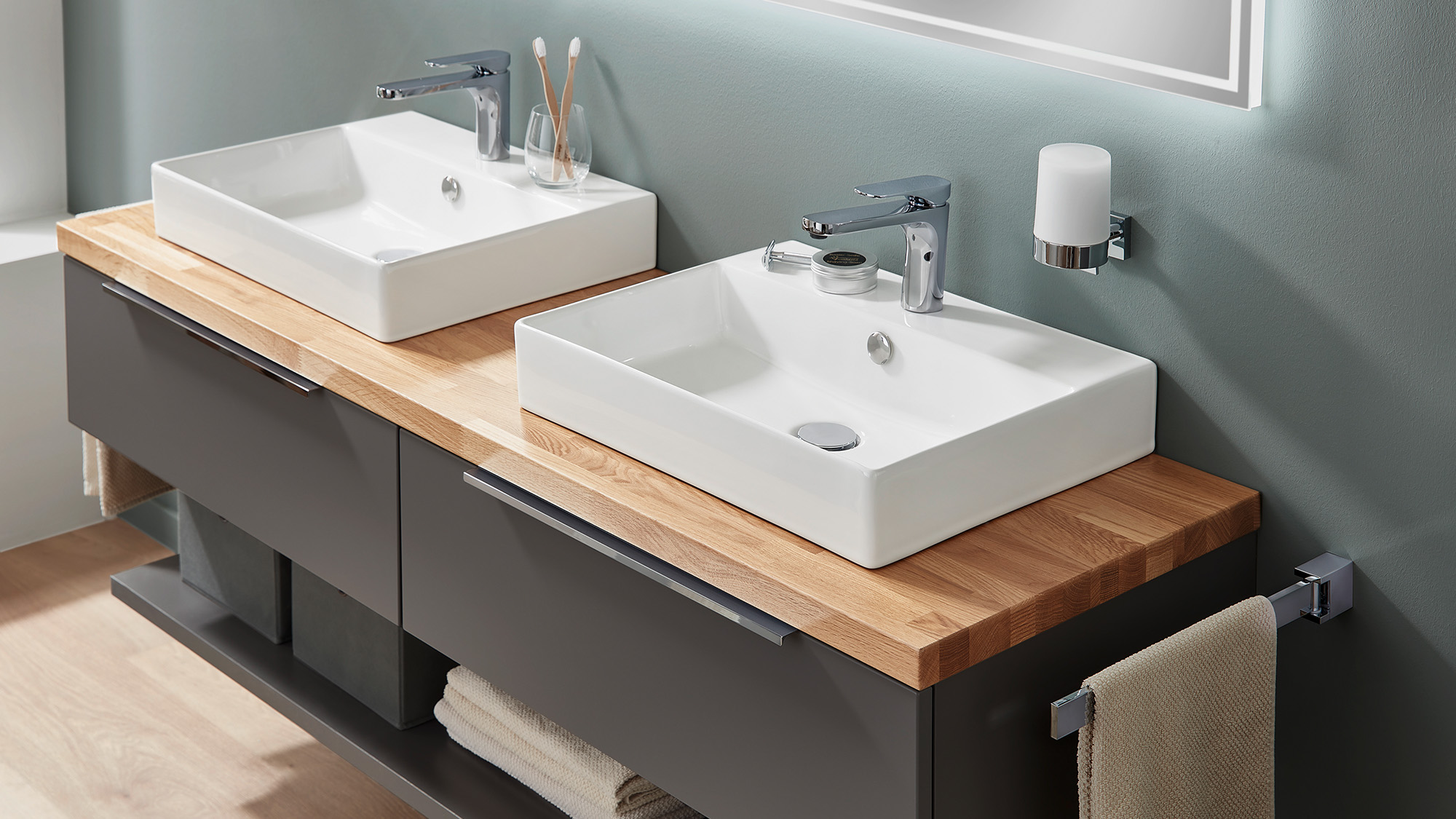 new décor: Cuneo natural oak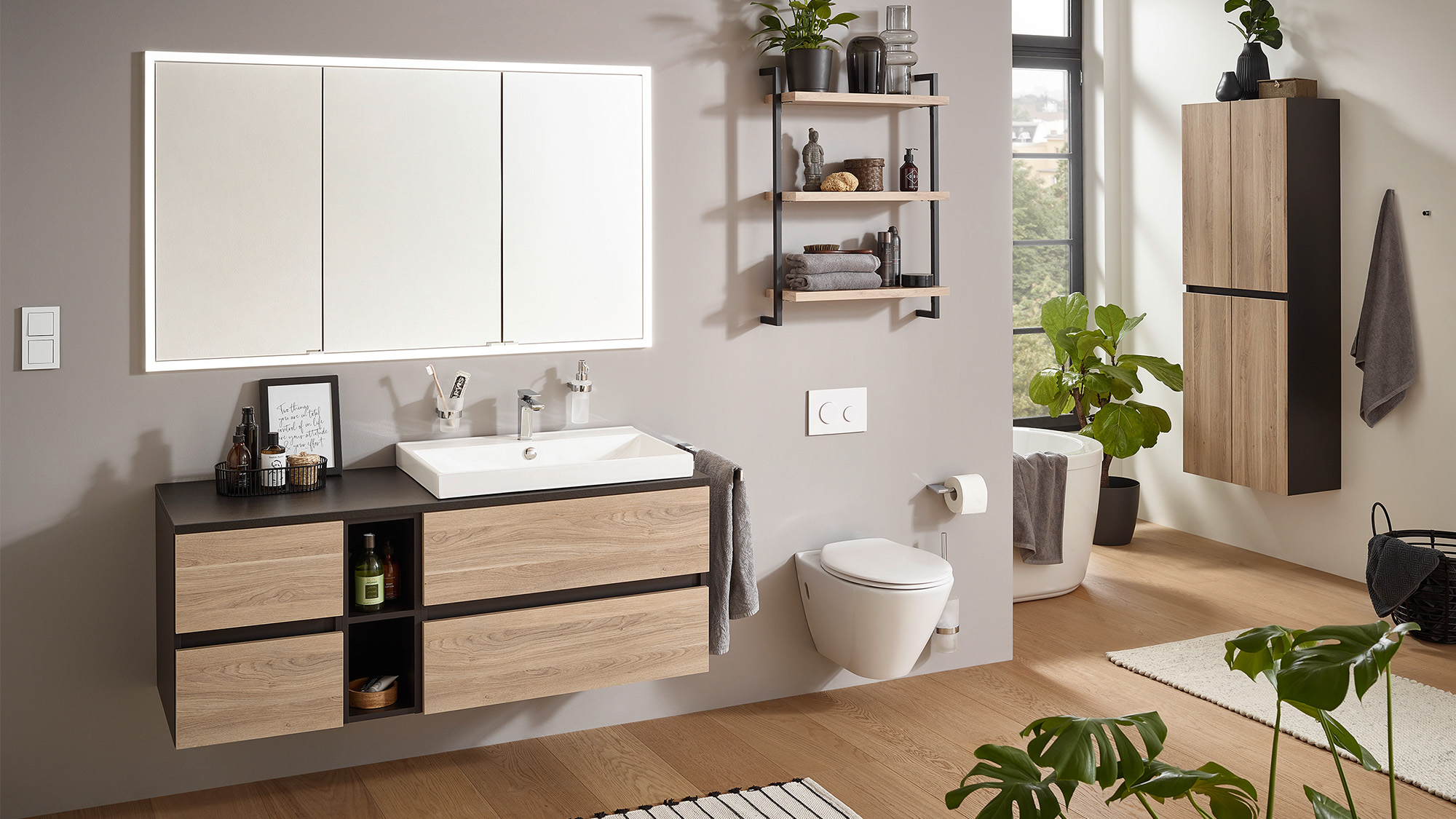 Porcelain ceramics Nero Zimbabwe Riverwashed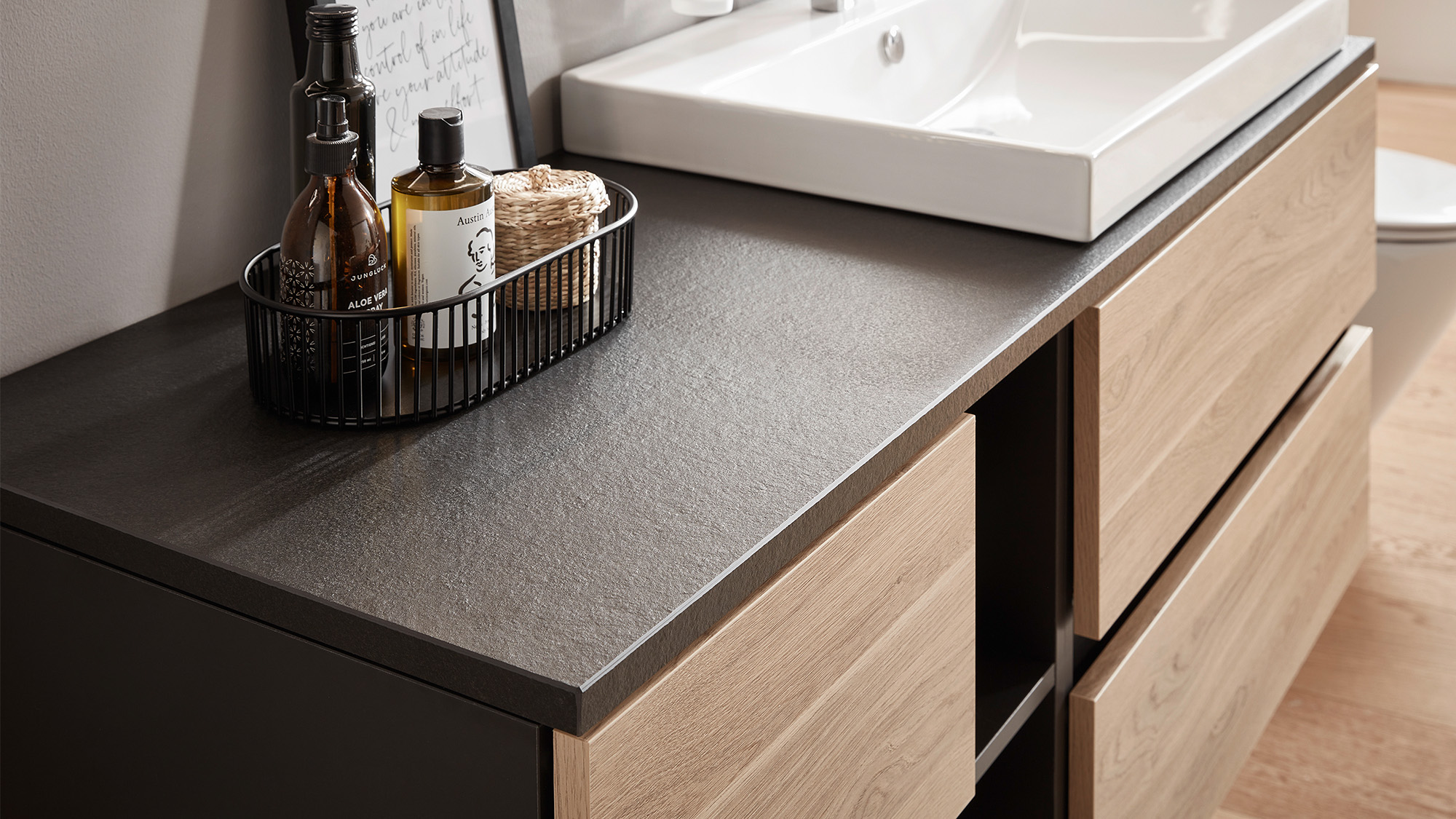 Handleless cabinet versions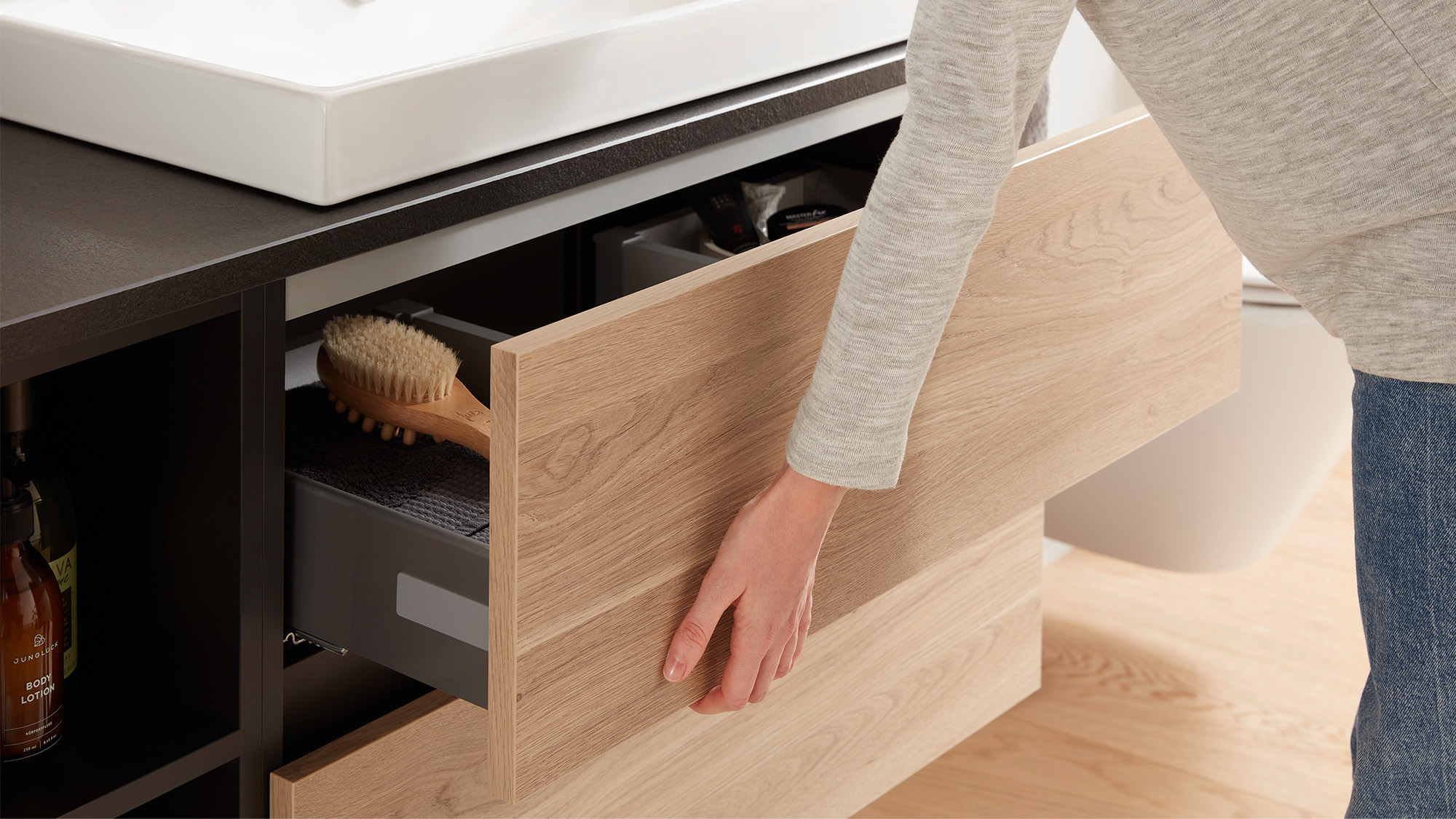 Planning programme PLATINO 2.0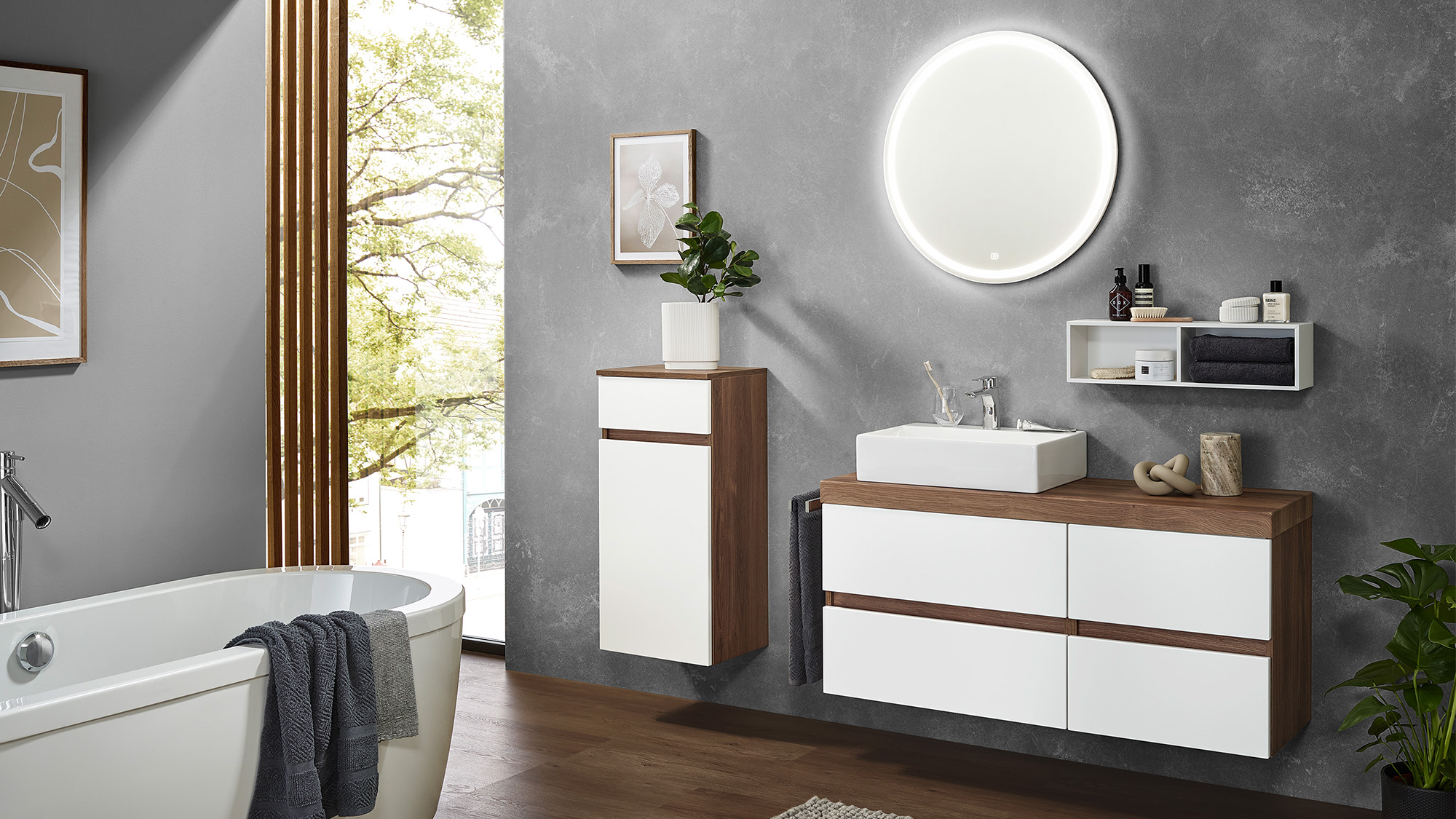 Minimal depth planning elements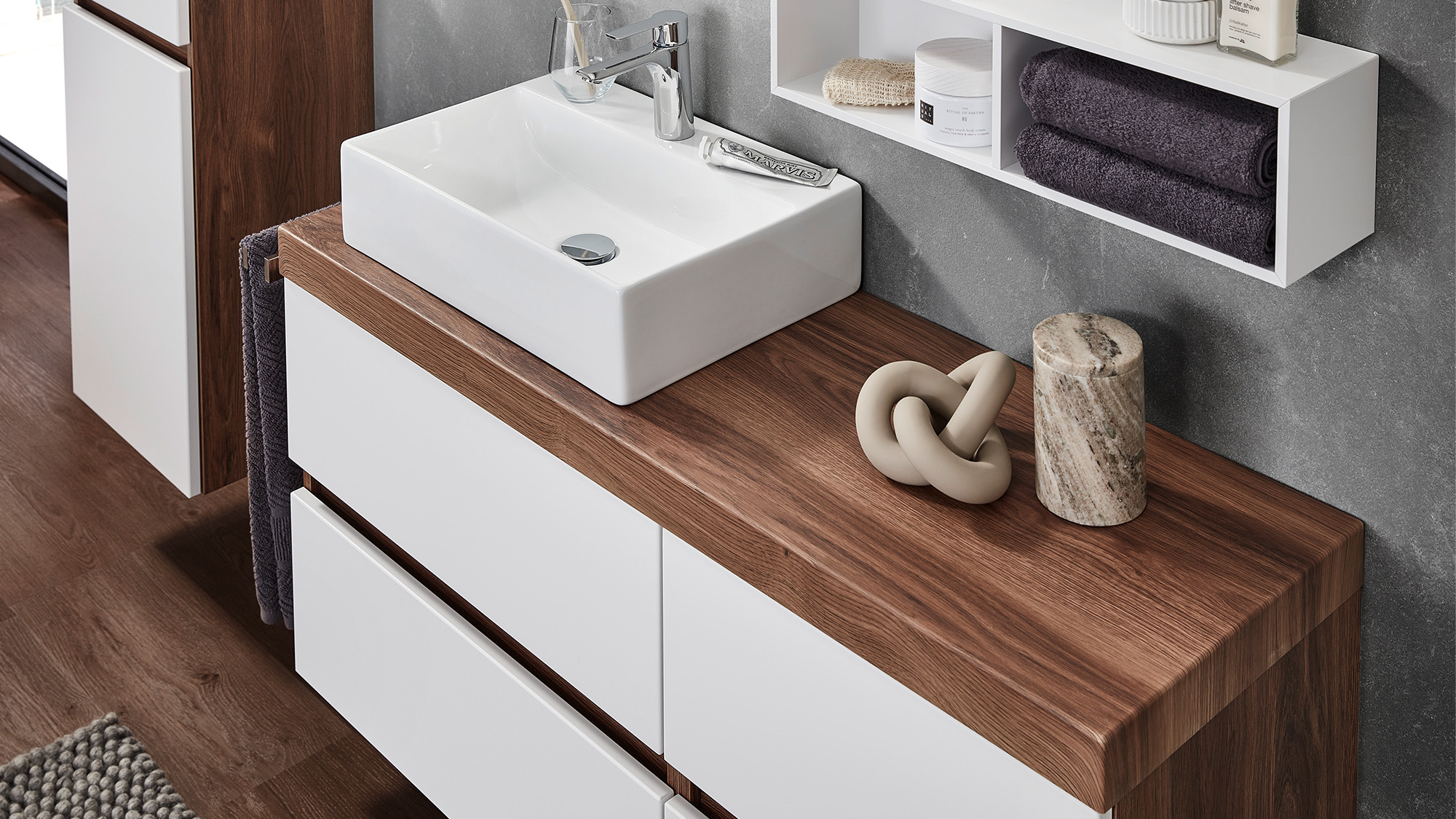 new decor: structure black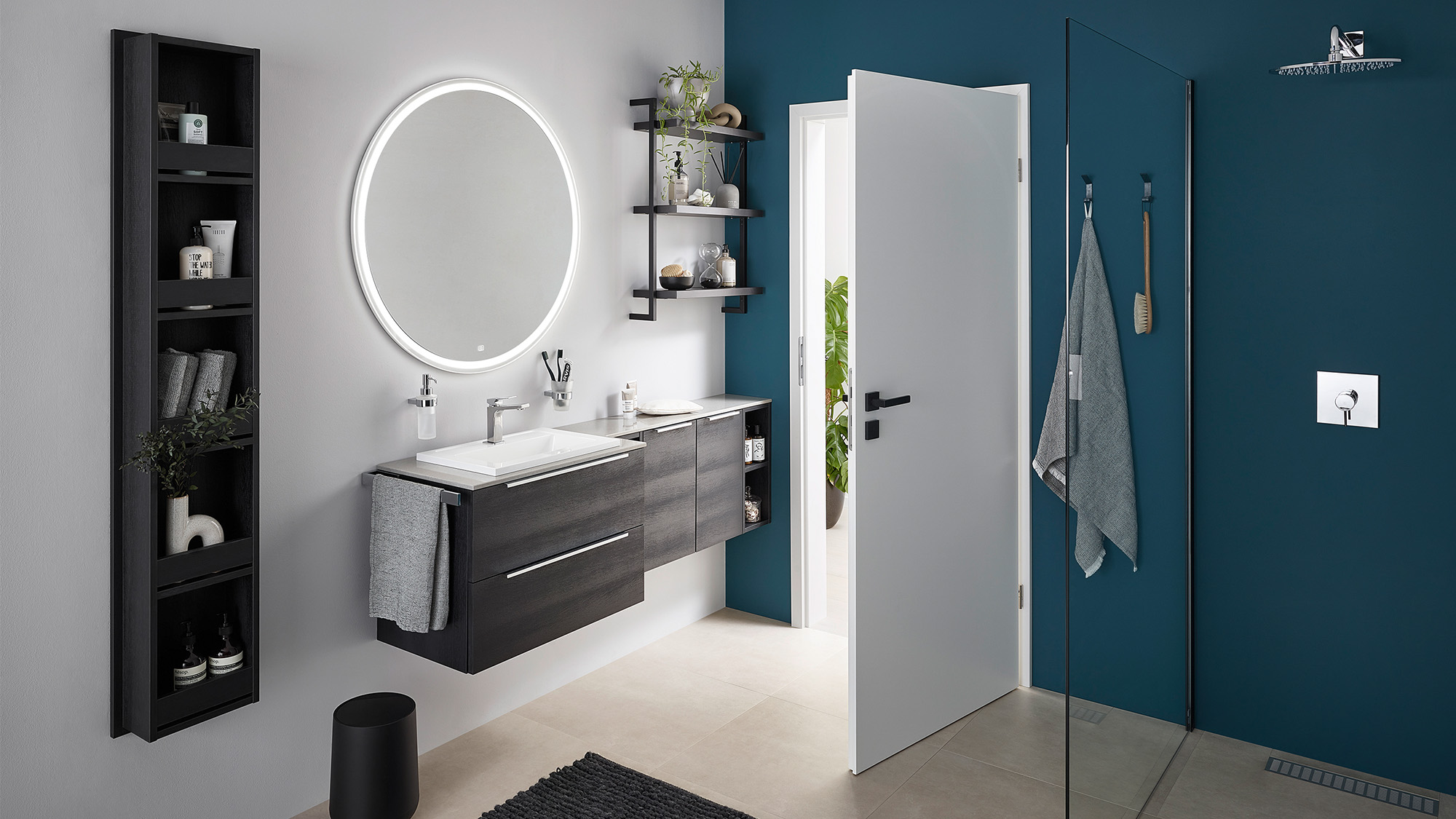 Setback for rooms with reduced depth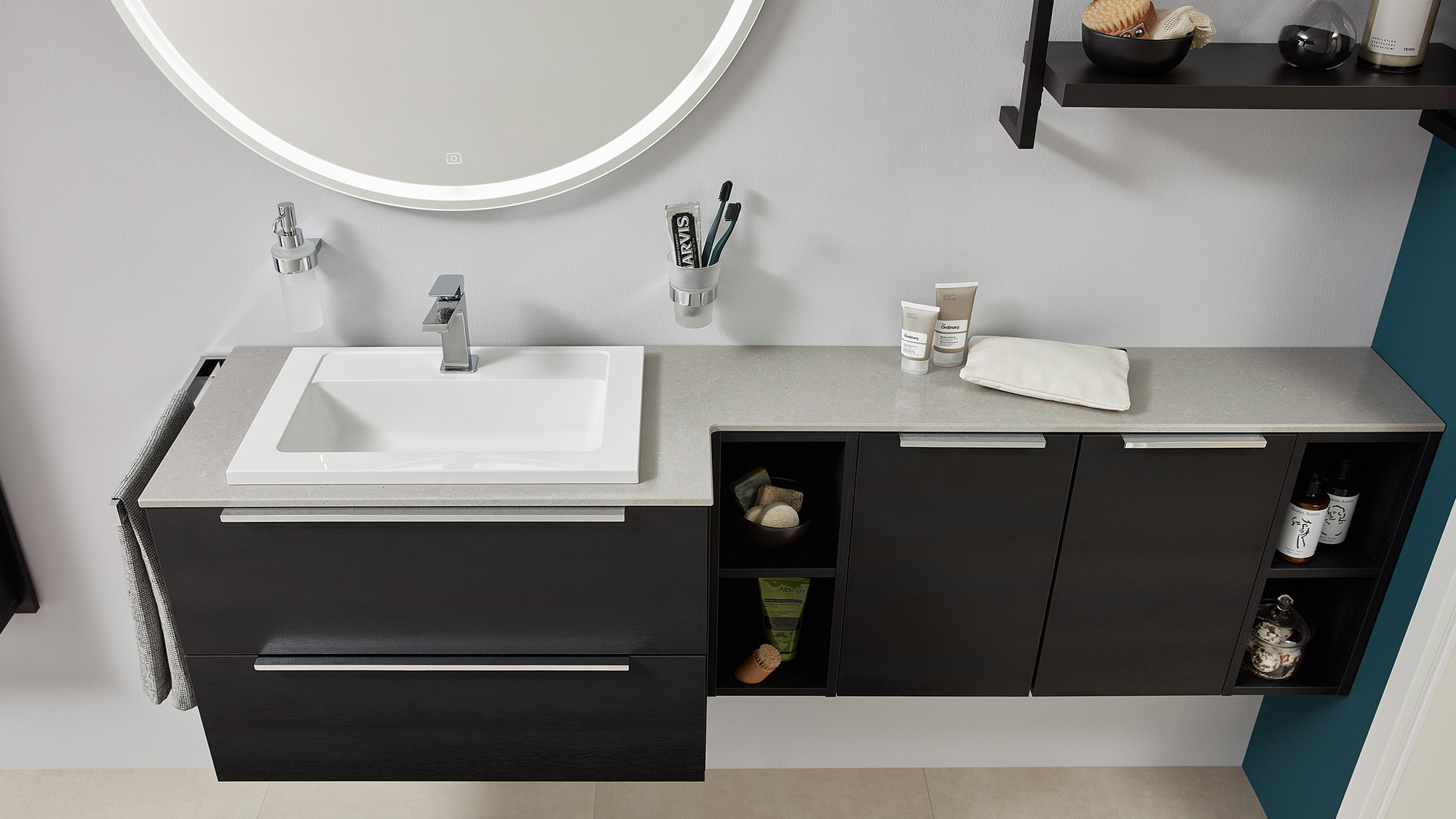 Innovations in the programme MAGIC
MAGIC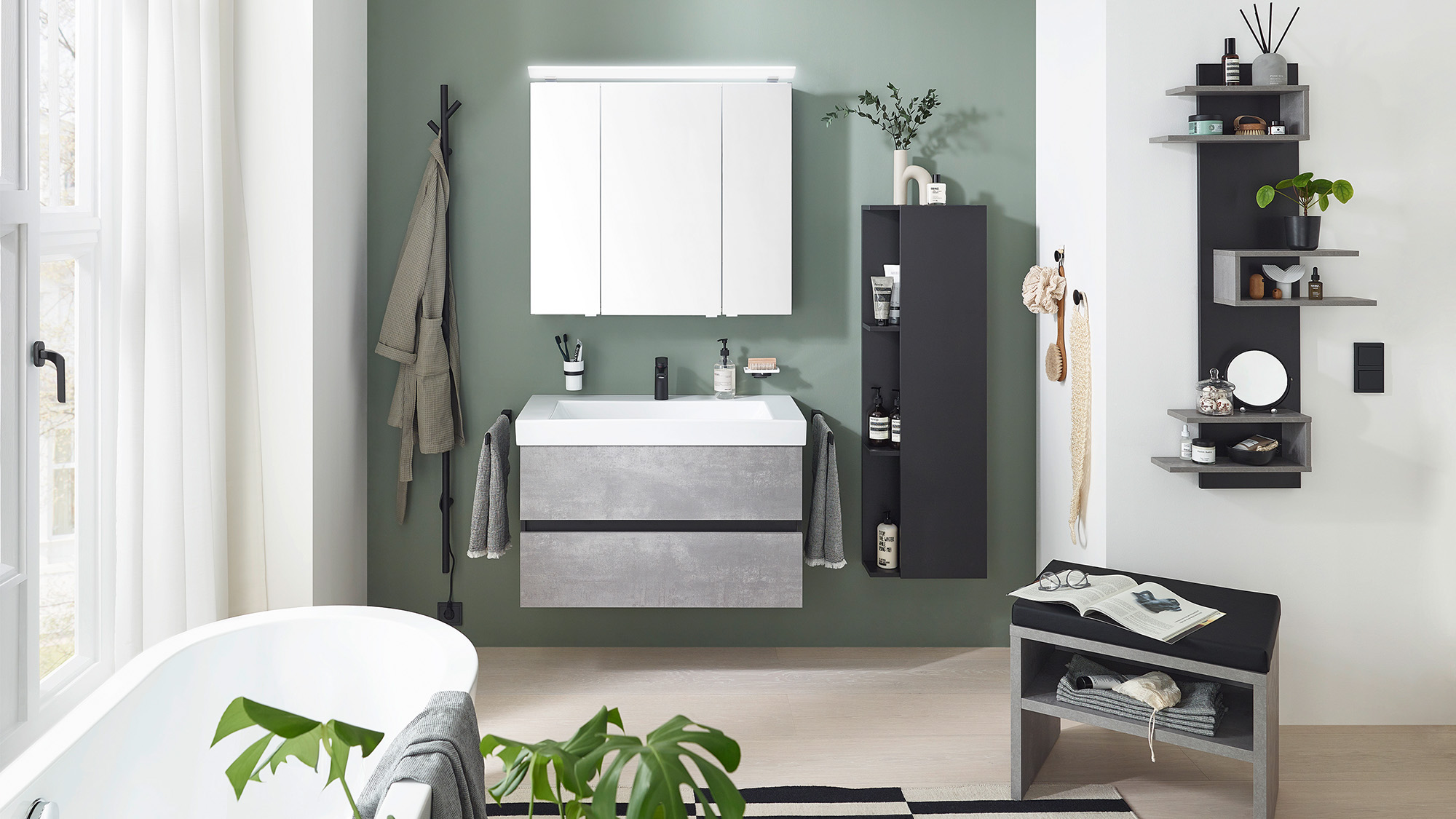 Ceramic washbasin Q!Flat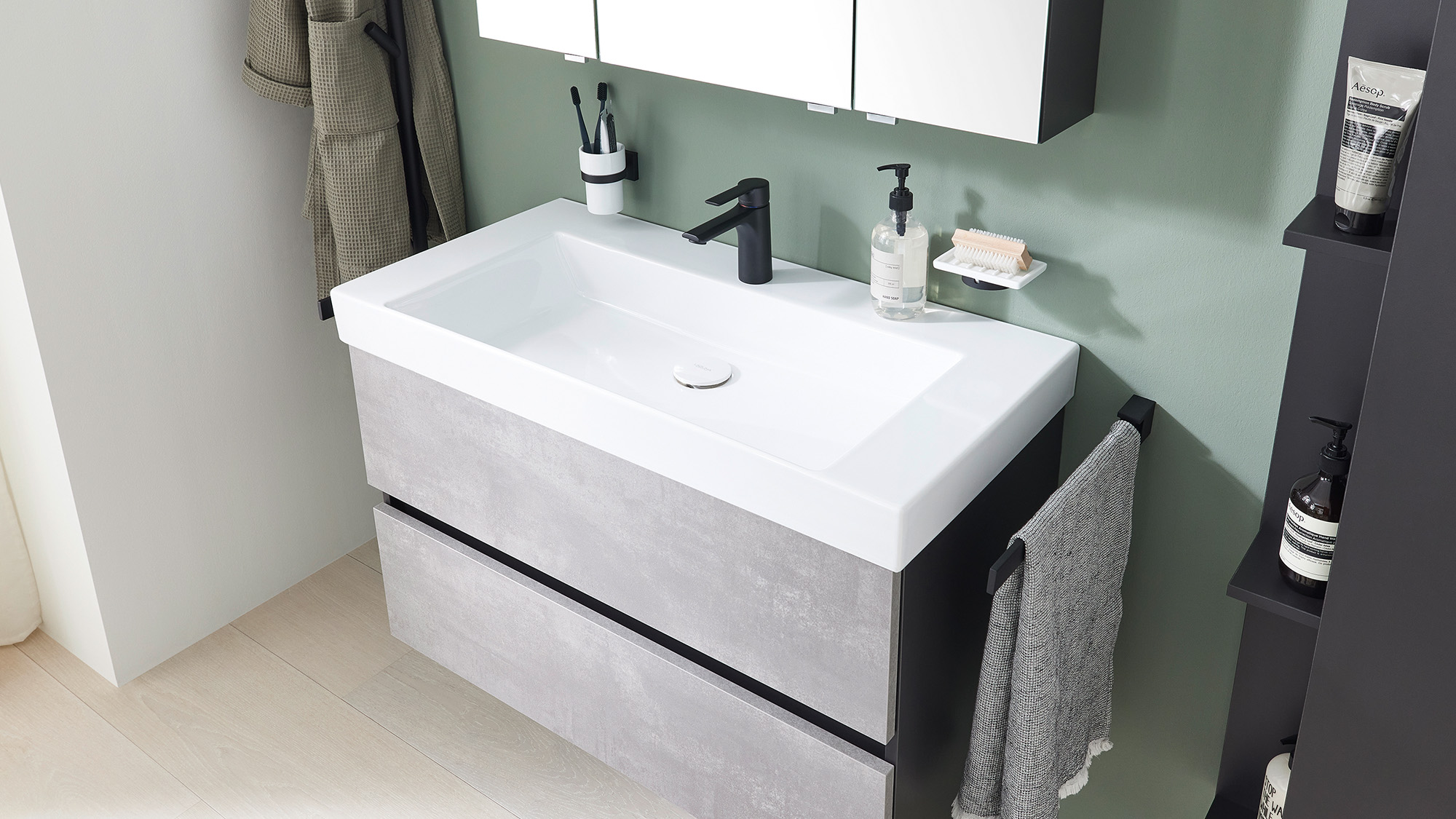 new mirror cabinet elements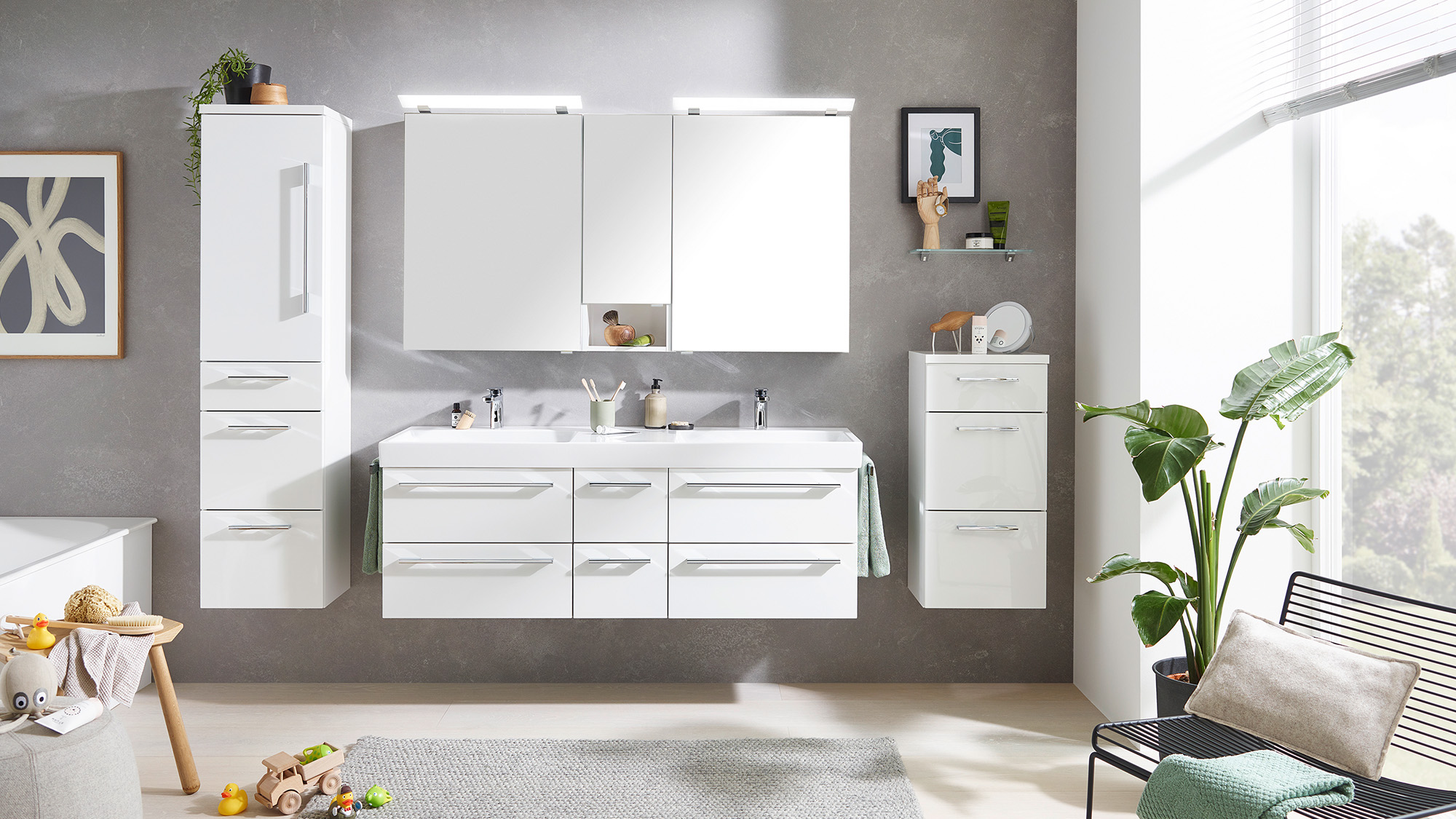 Ceramic double washbasin Q!Flat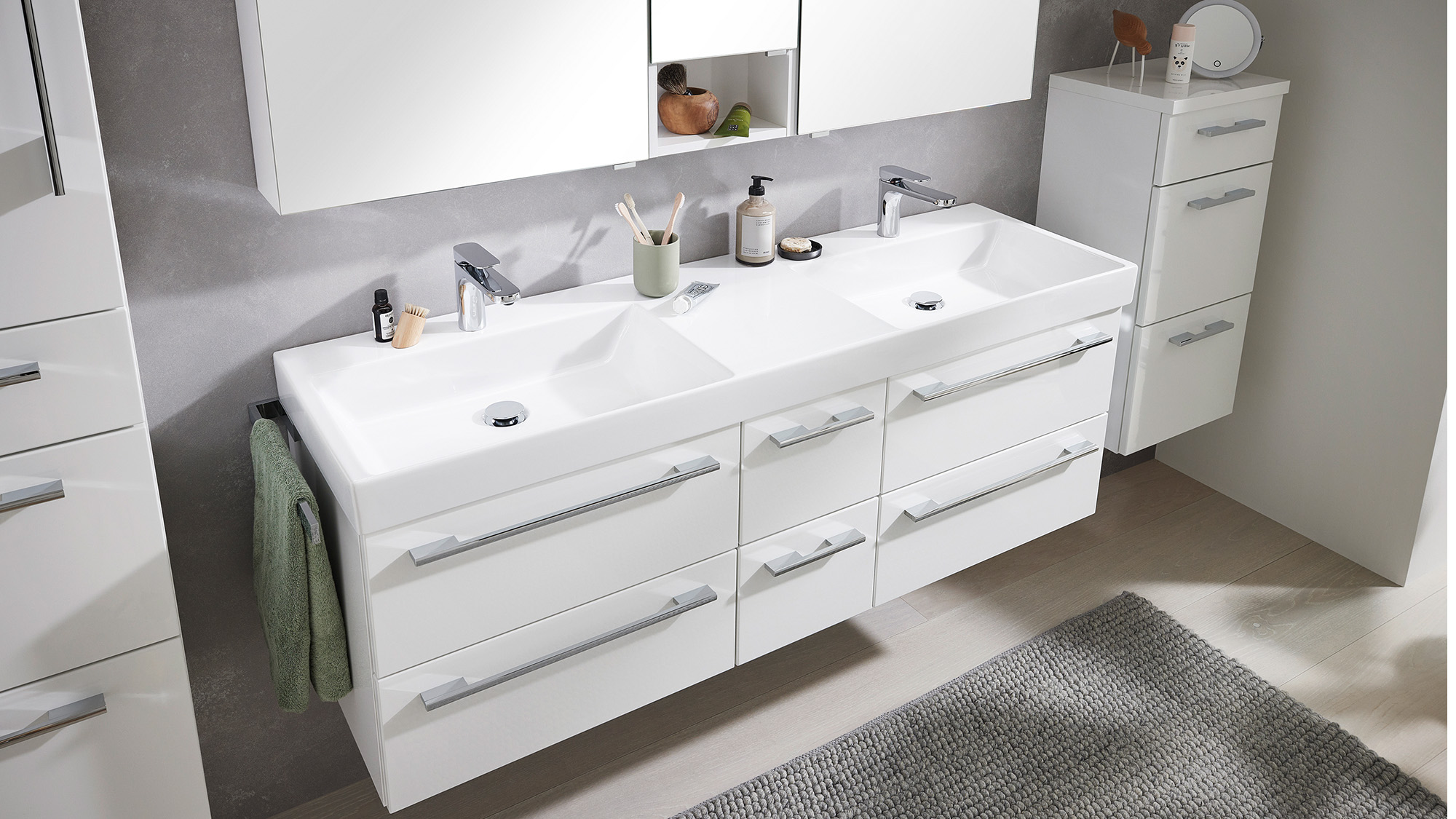 new decor: Cuneo oak brown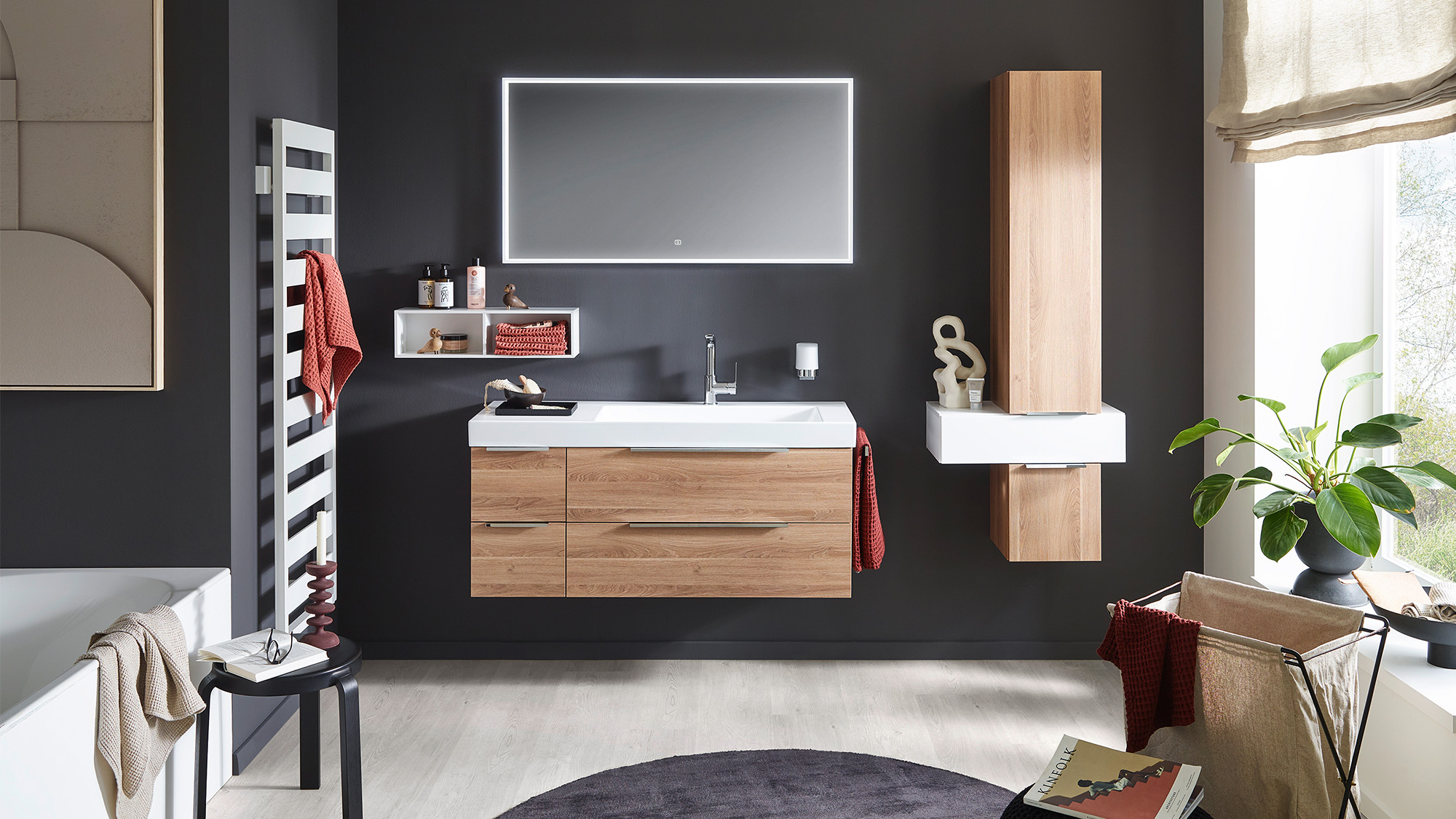 Ceramic washbasin Q!Flat with extension left/right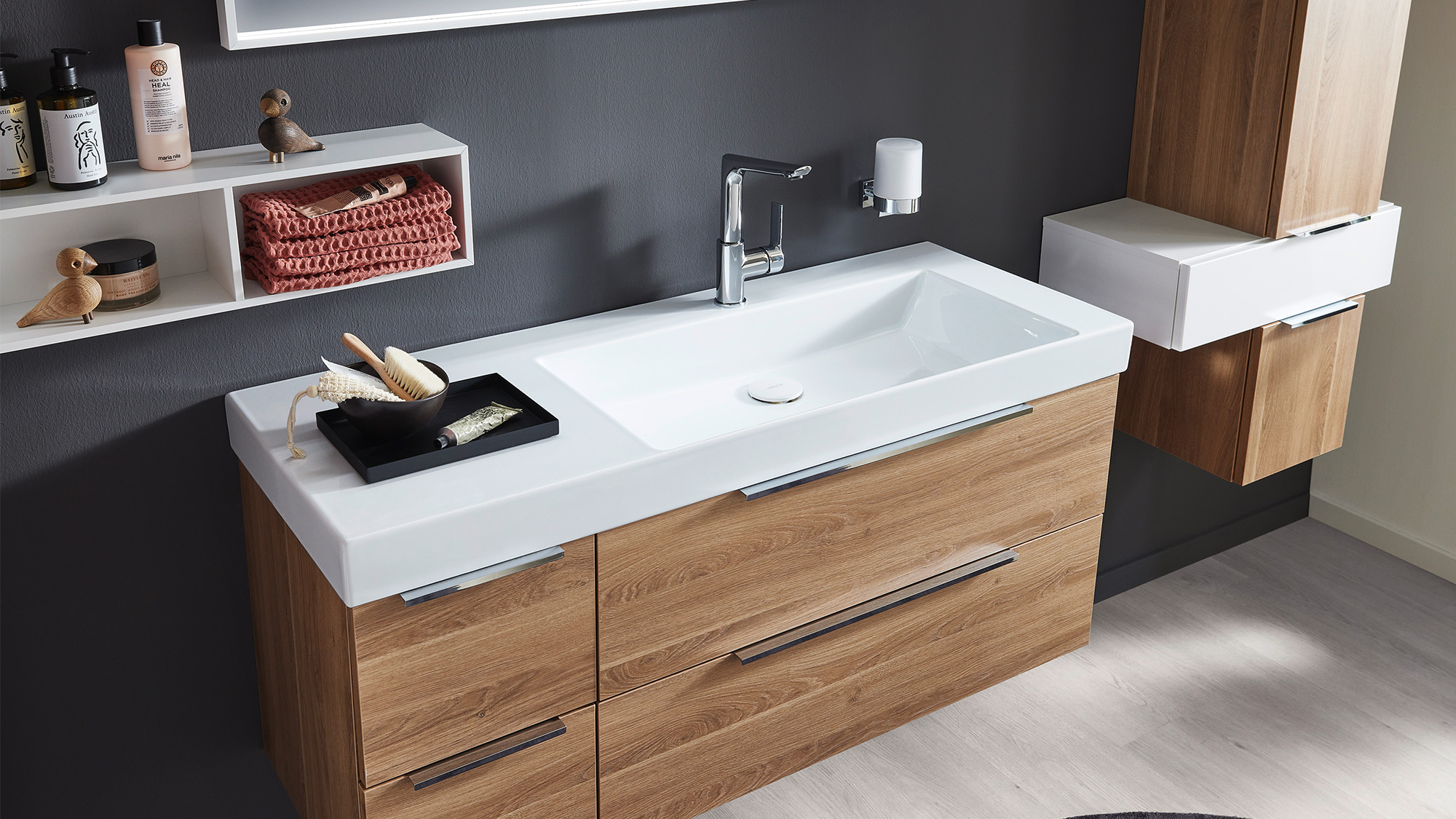 Innovations in the programme REFLEX
Planning programme REFLEX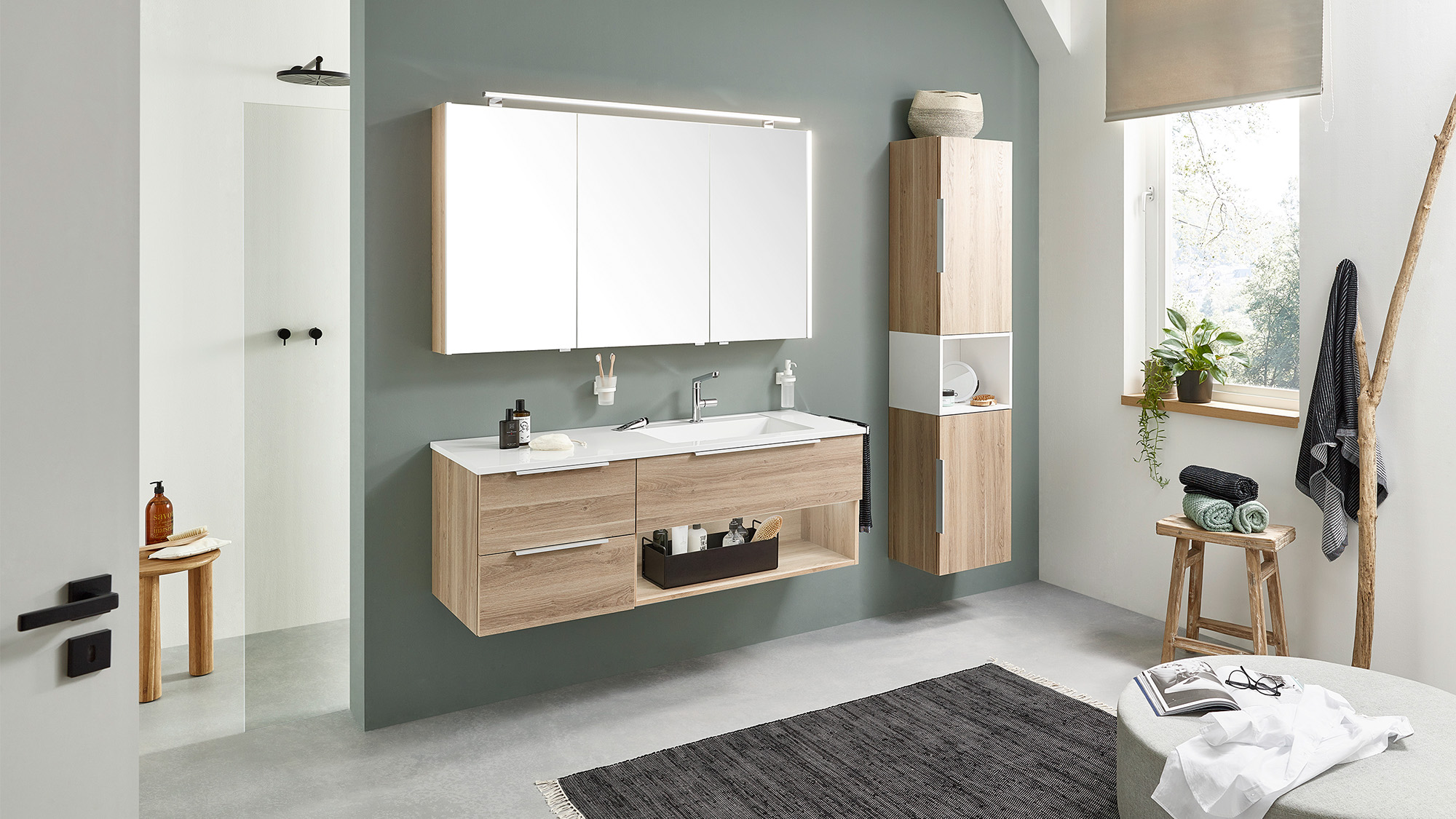 Illuminated compartment
in Vanity unit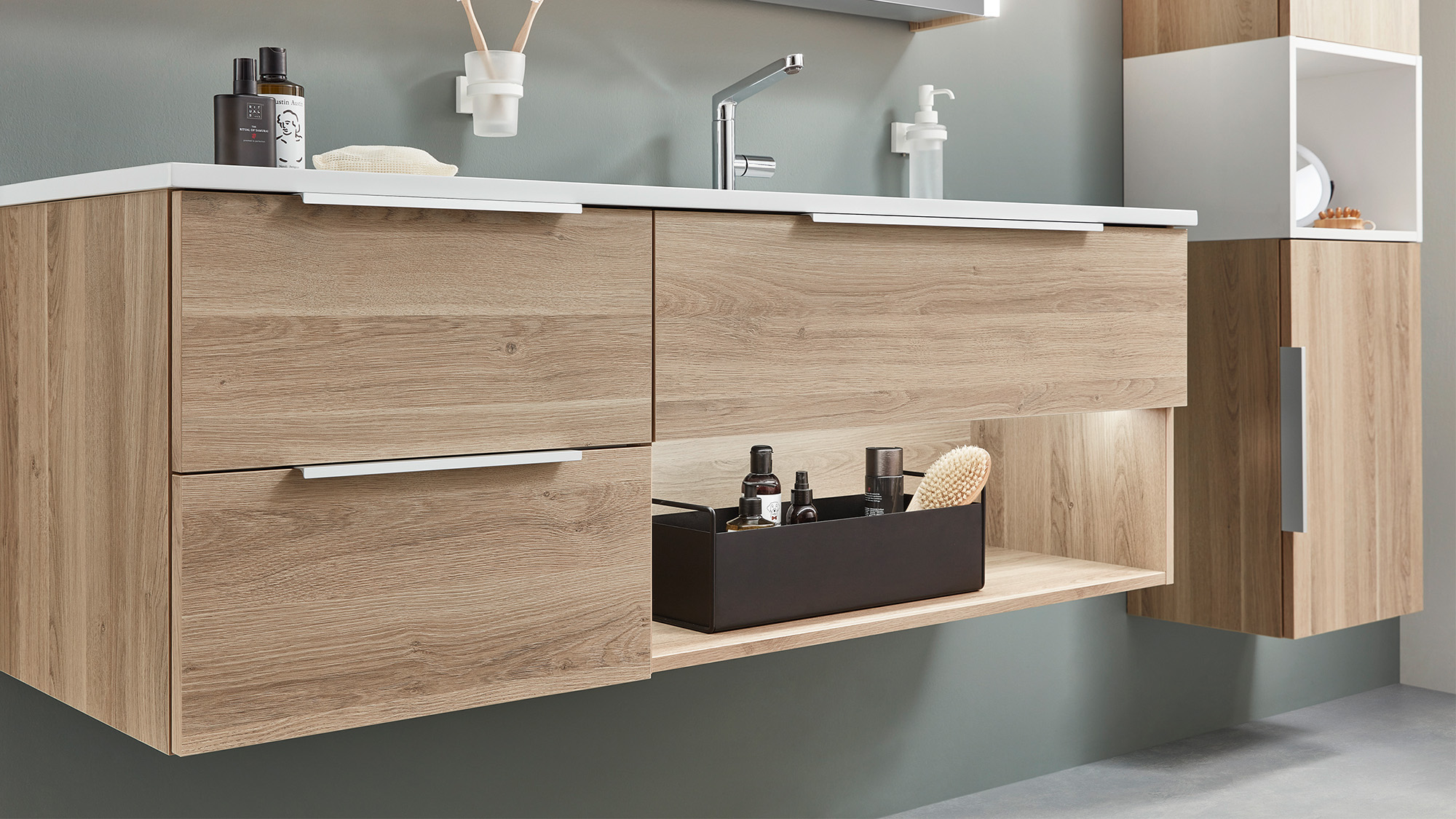 Planning programme REFLEX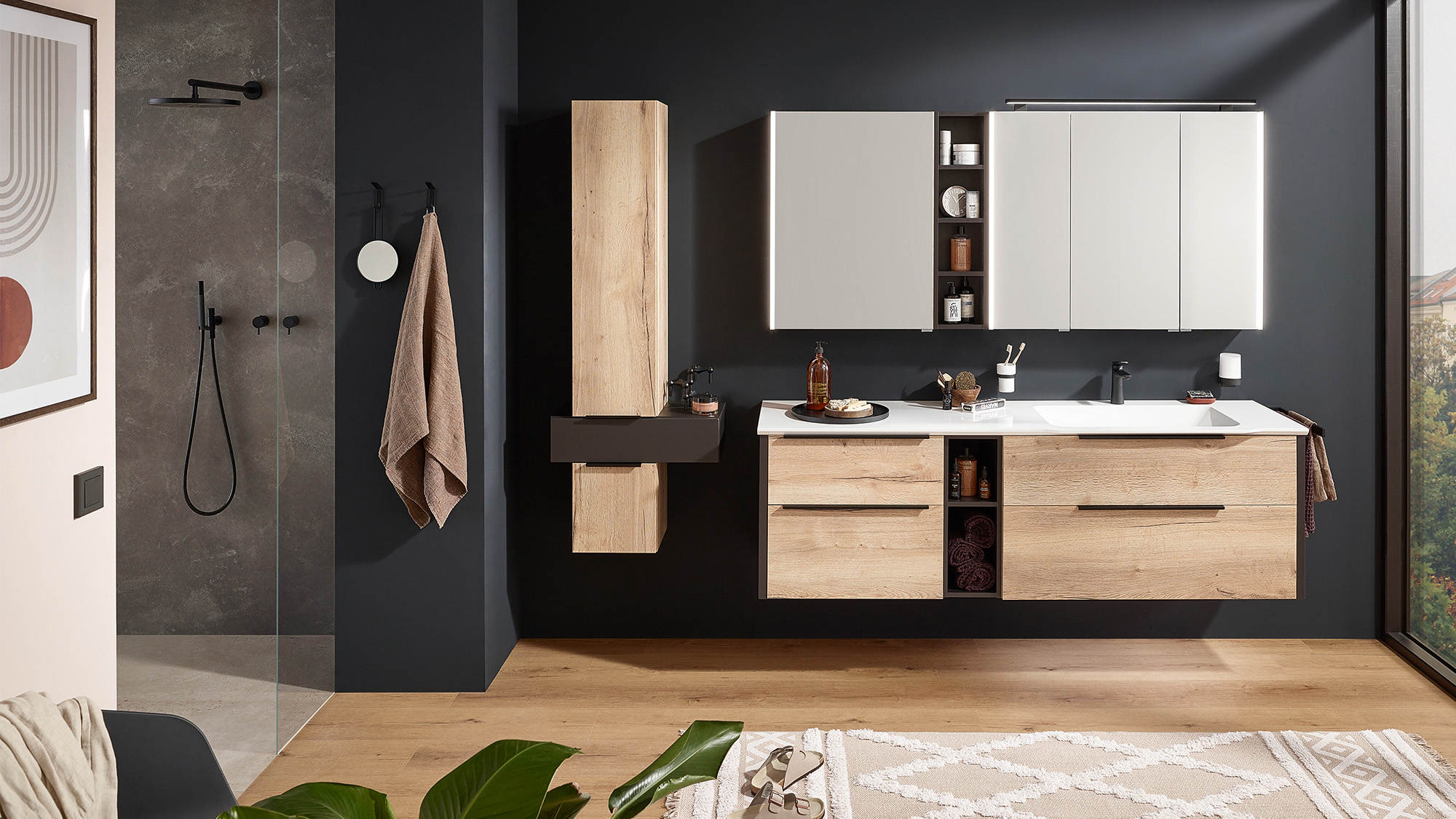 Asymmetric drawer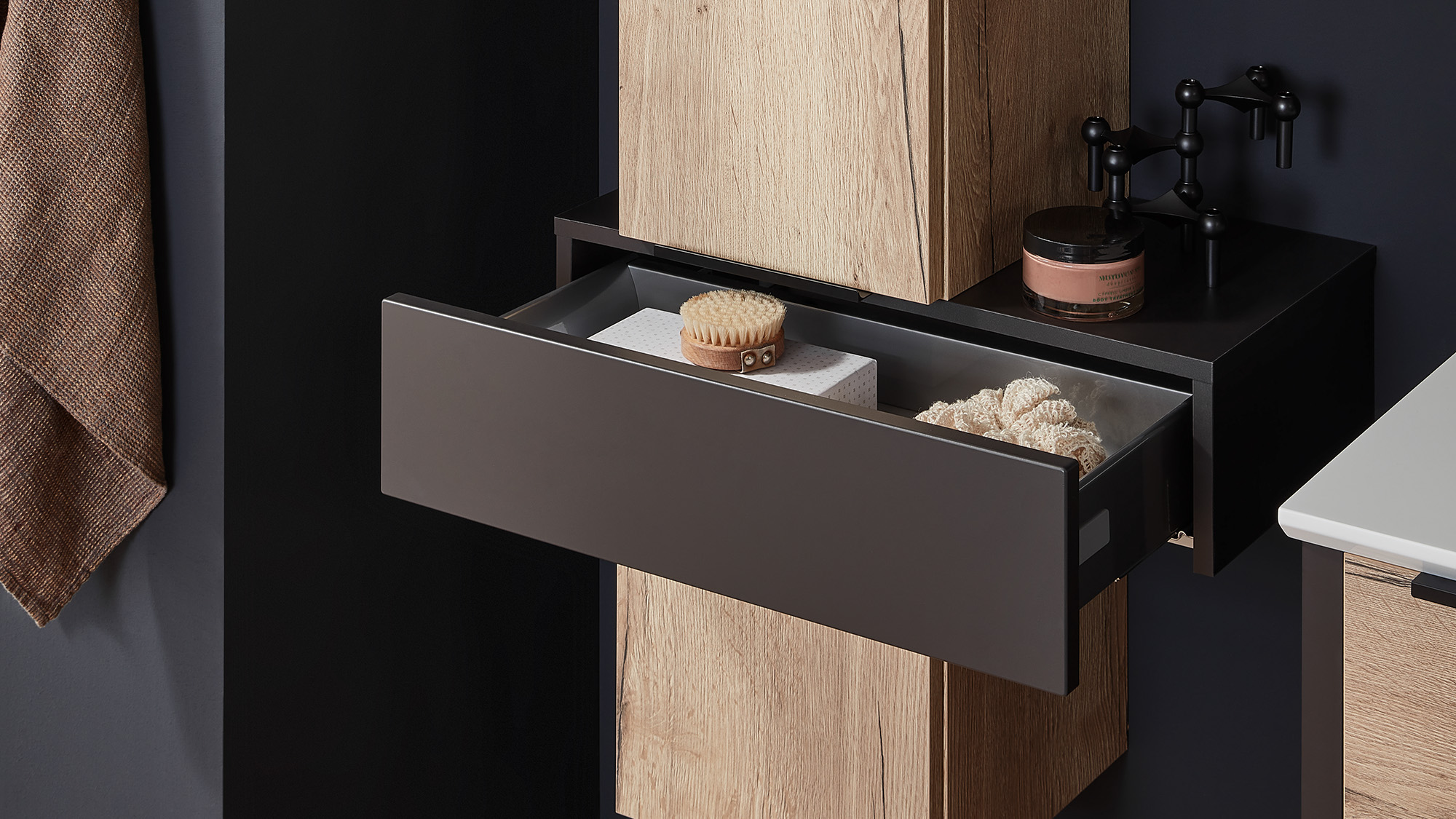 Guest bathroom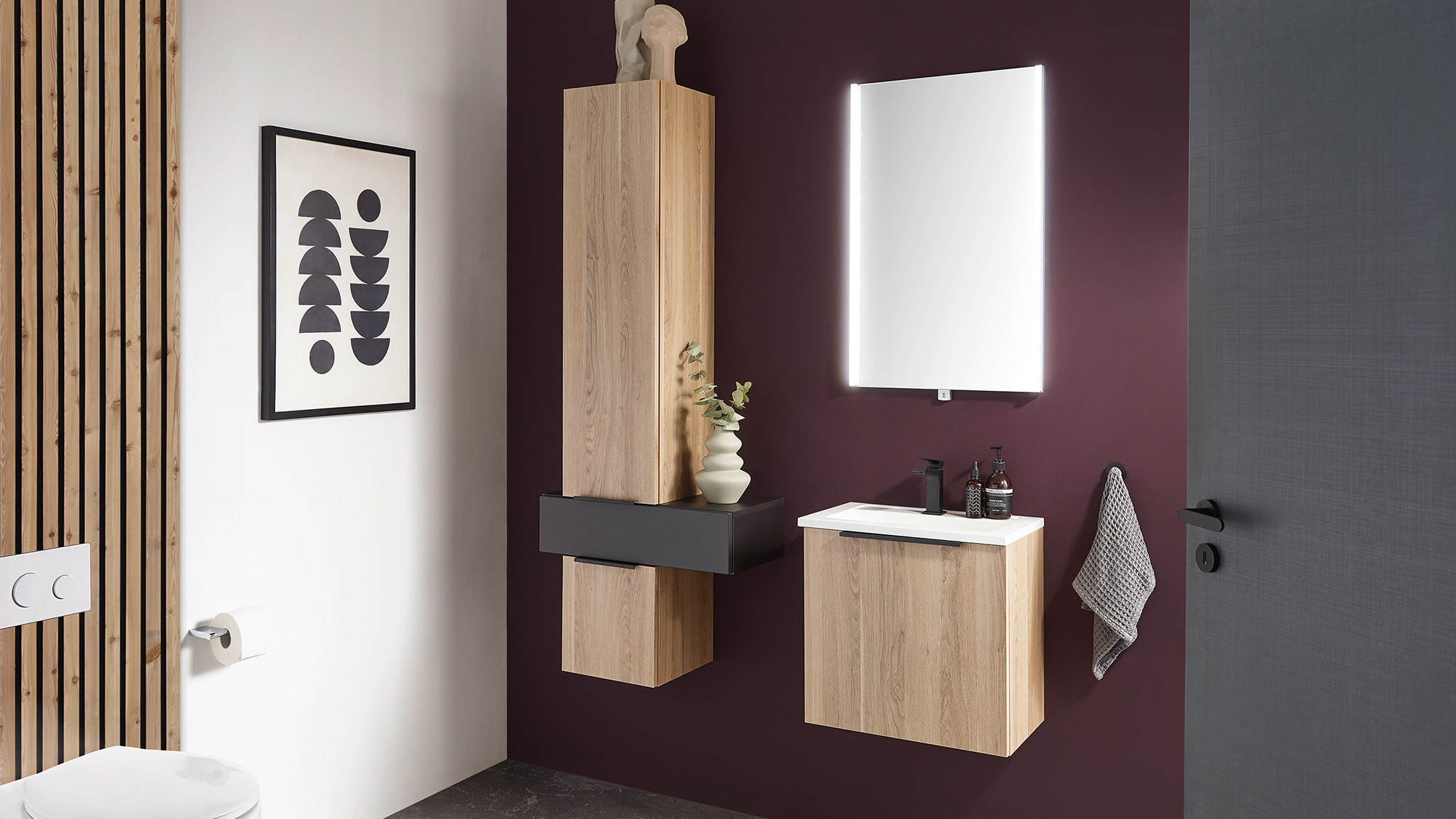 Guest washbasin made of STONEPLUS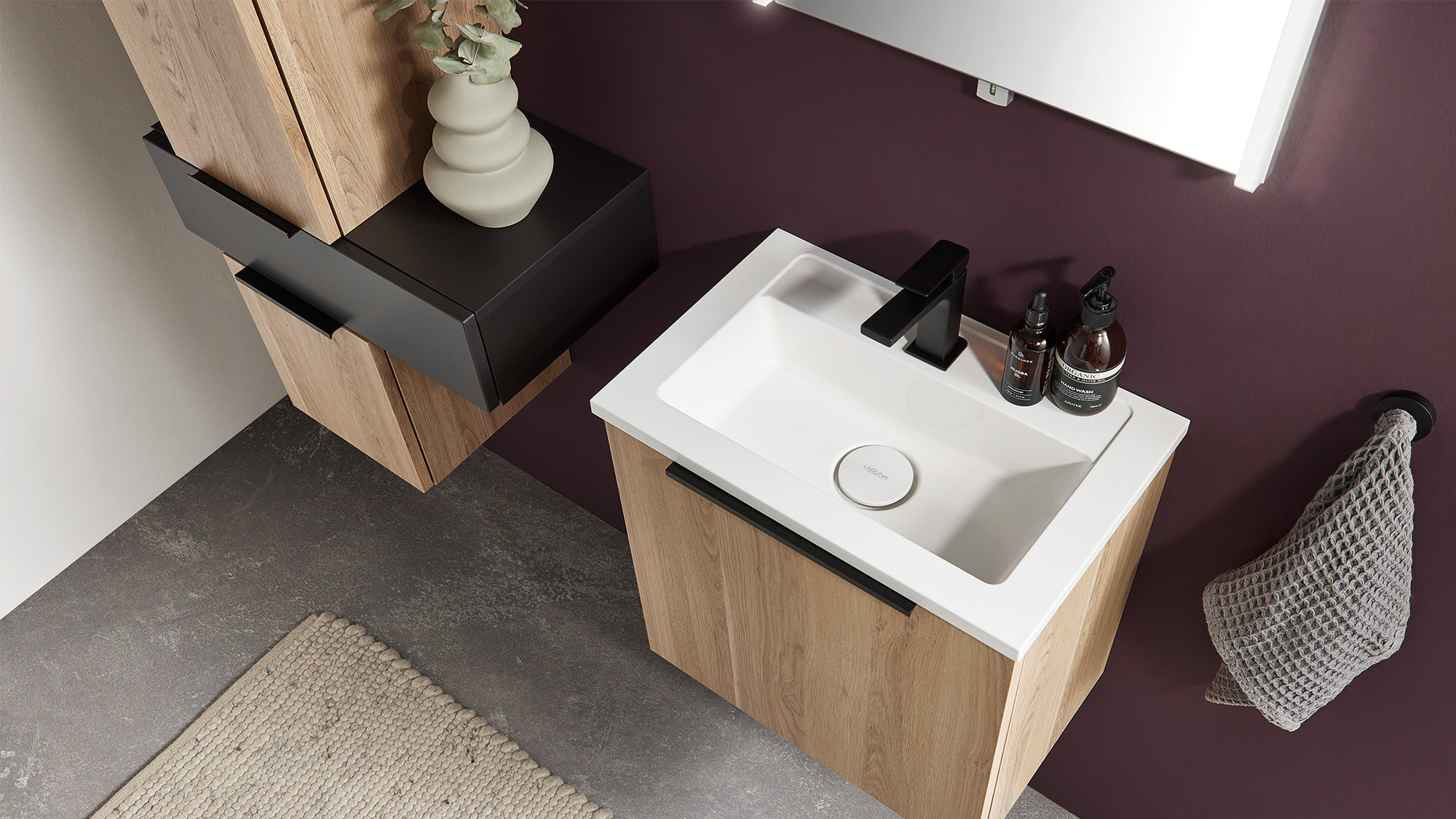 Innovations in the programme NEO
new decor: Cuneo oak brown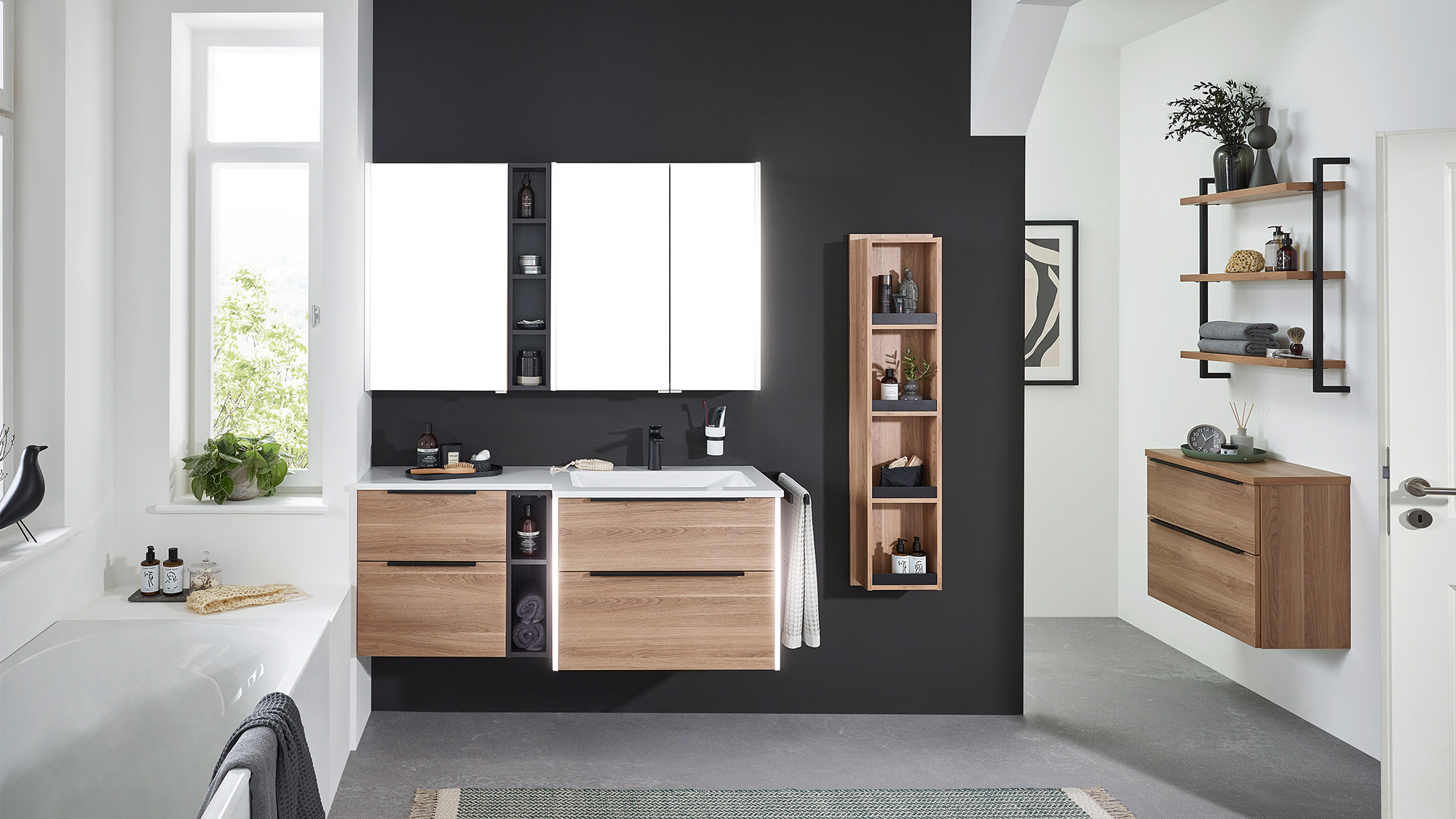 Front flush shelving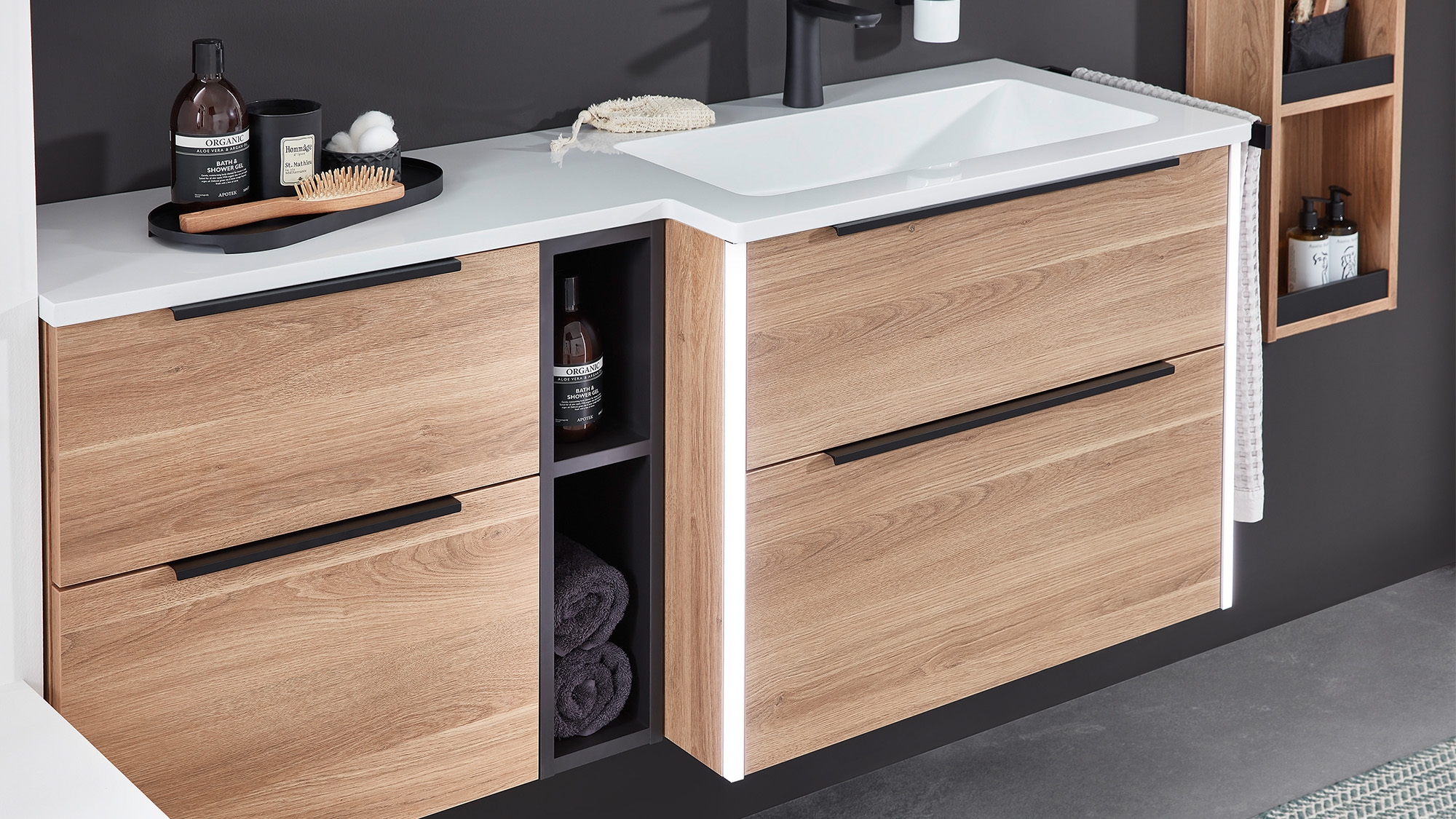 new decor: Cuneo Oak Natural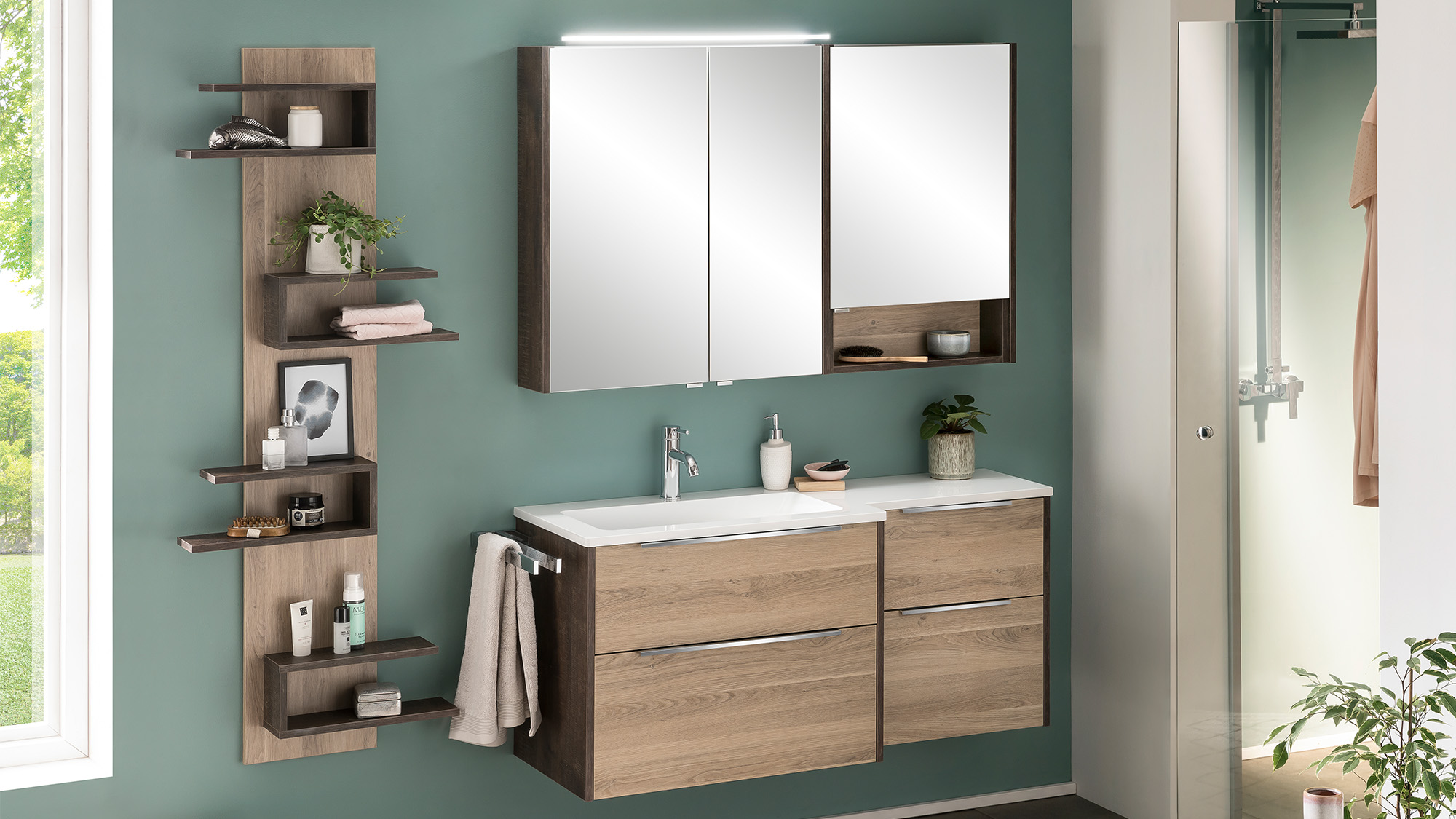 Integrated compartment in mirror cabinet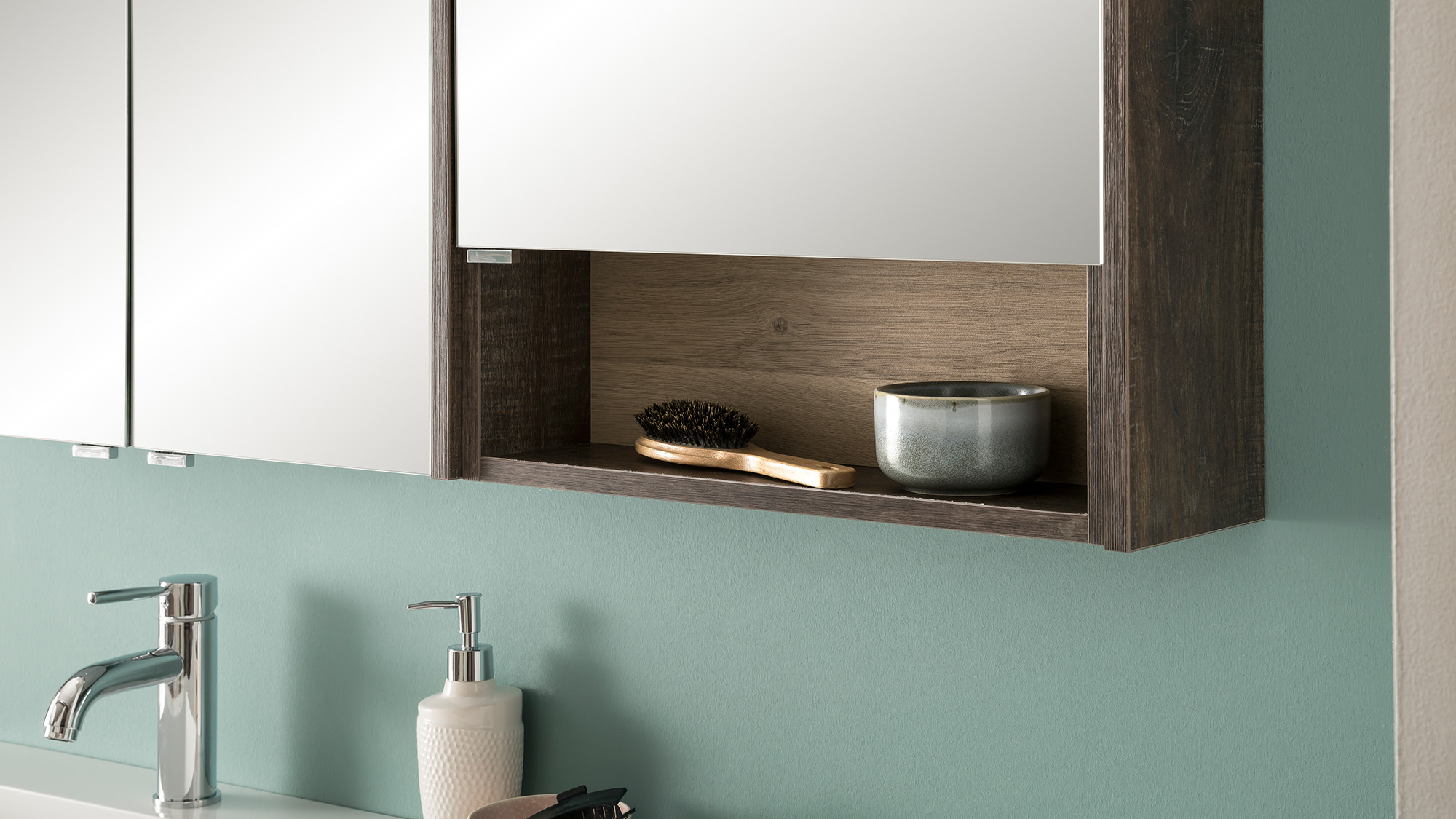 Innovations in the HIGHLINE programmes
HIGH LINE 200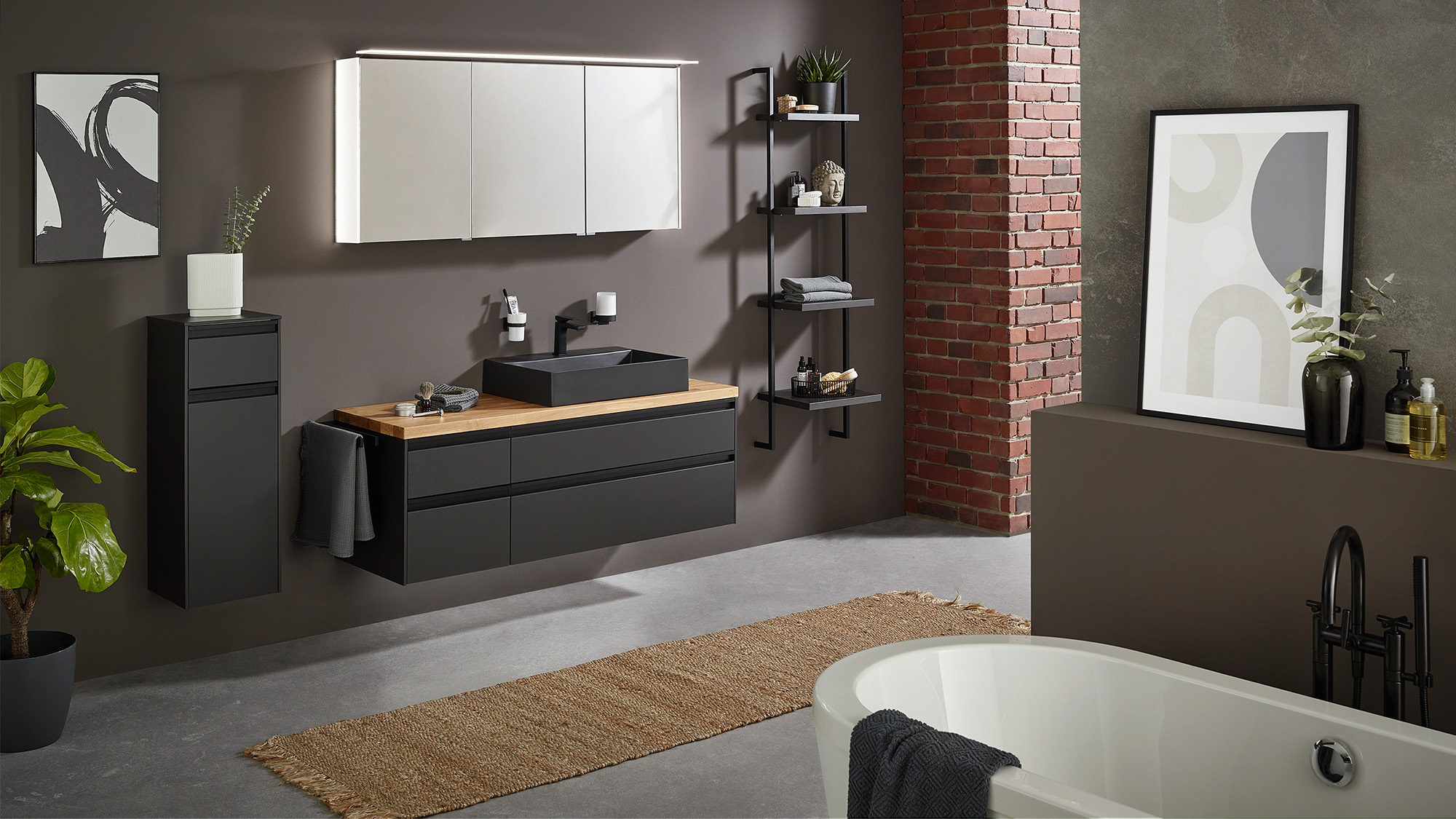 Solid oak top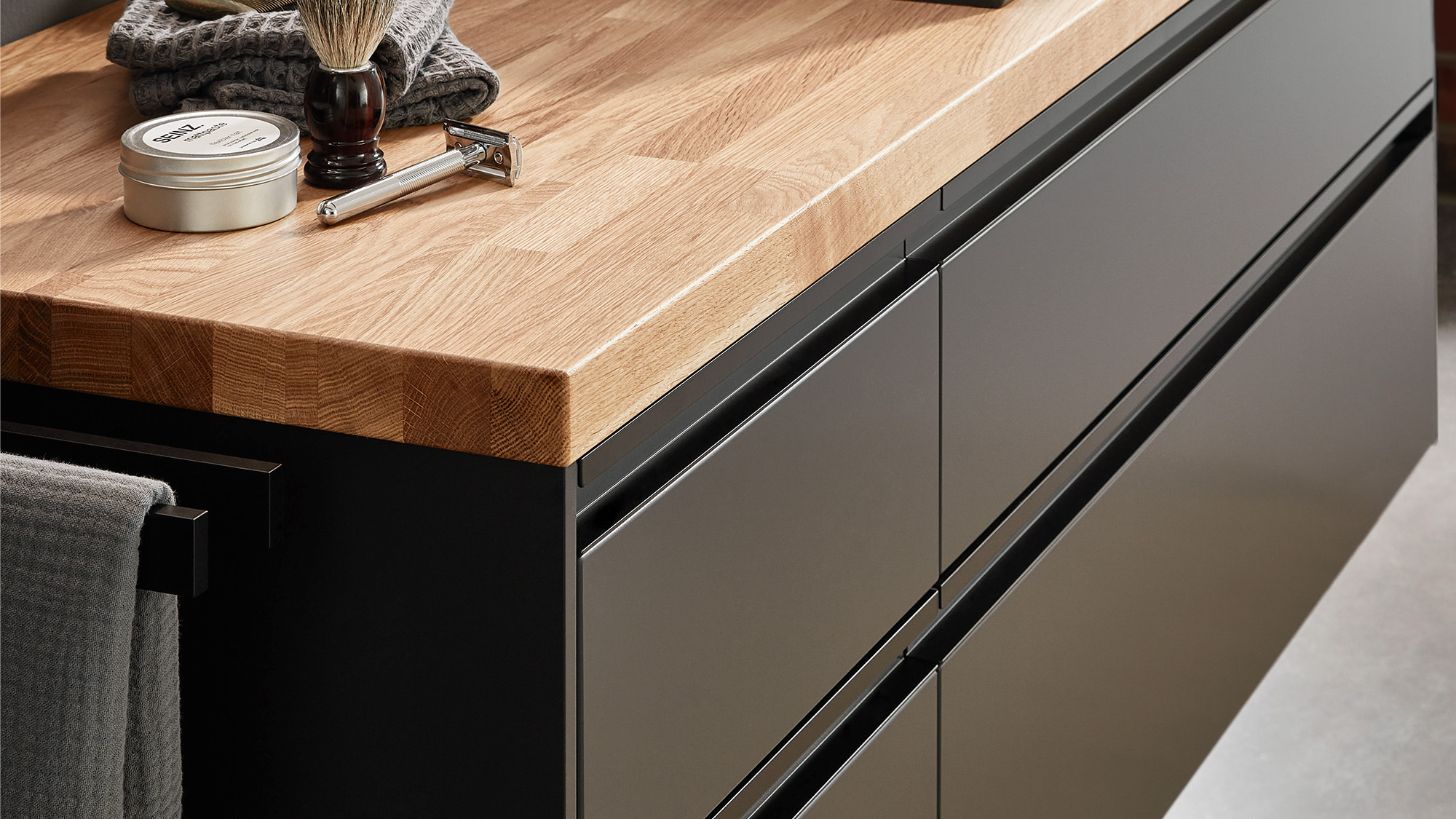 HIGH LINE 250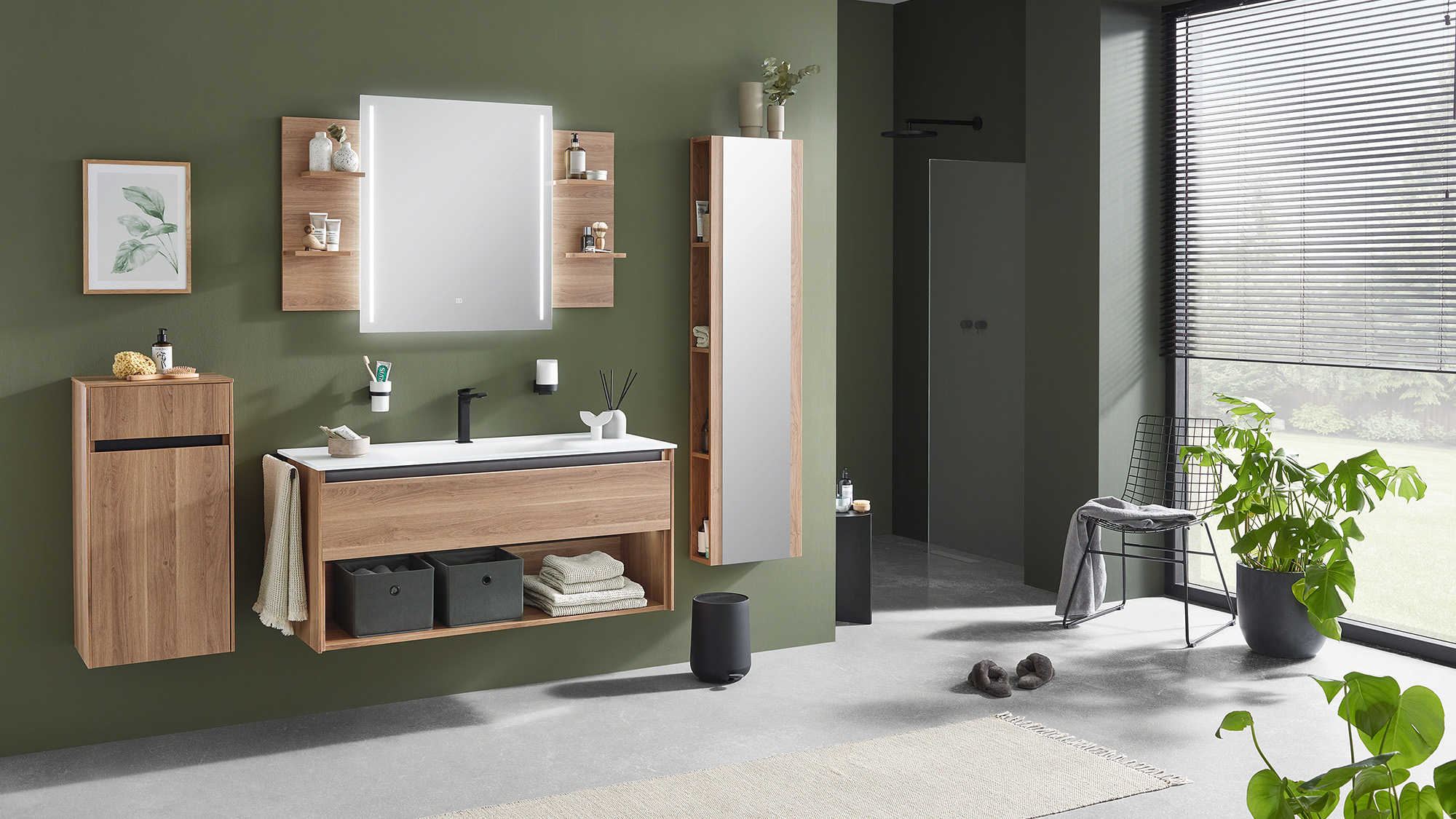 new mirror cabinet elements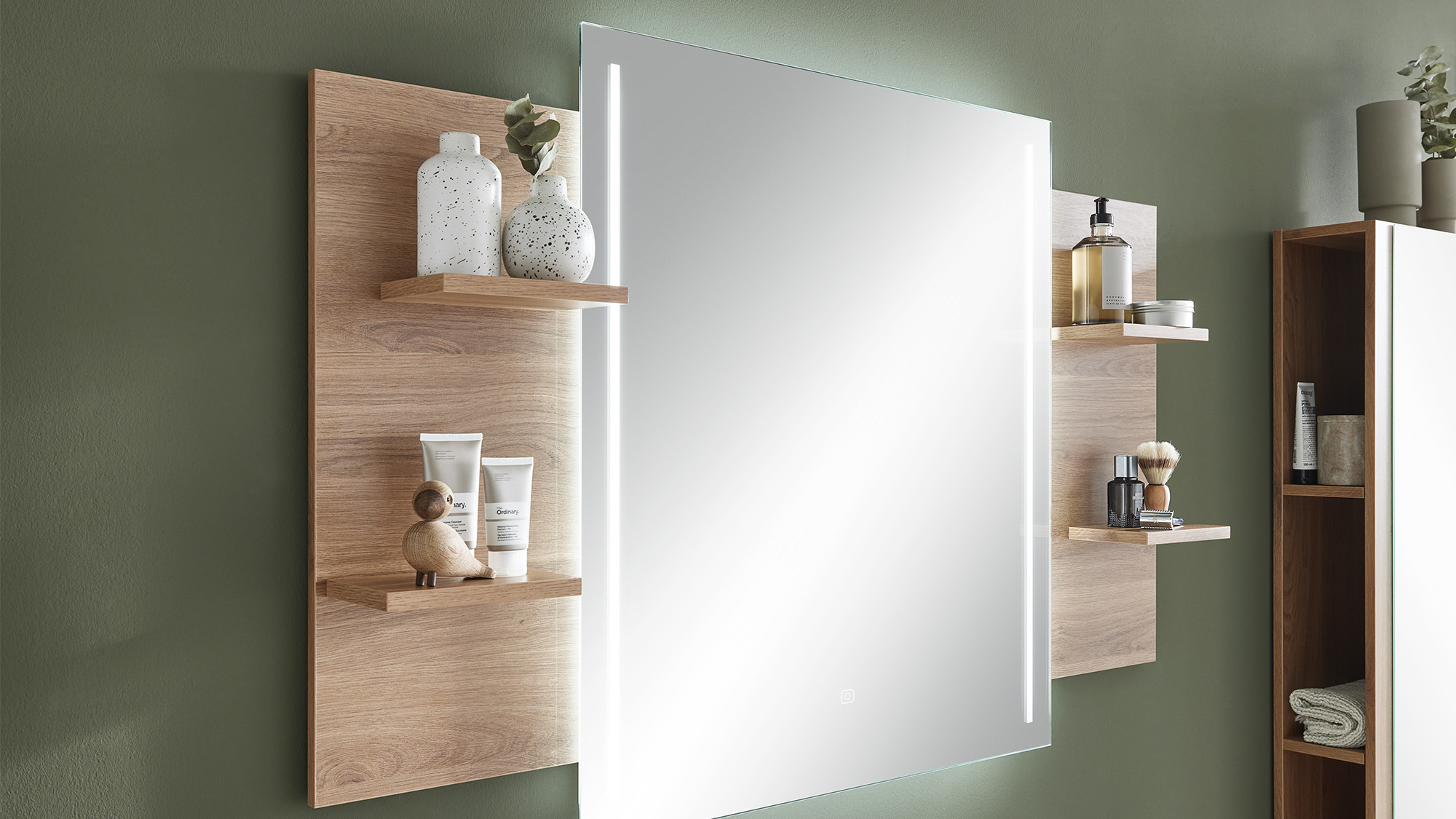 Illuminated compartment in vanity unit